Youth unite for Silk Road event
Share - WeChat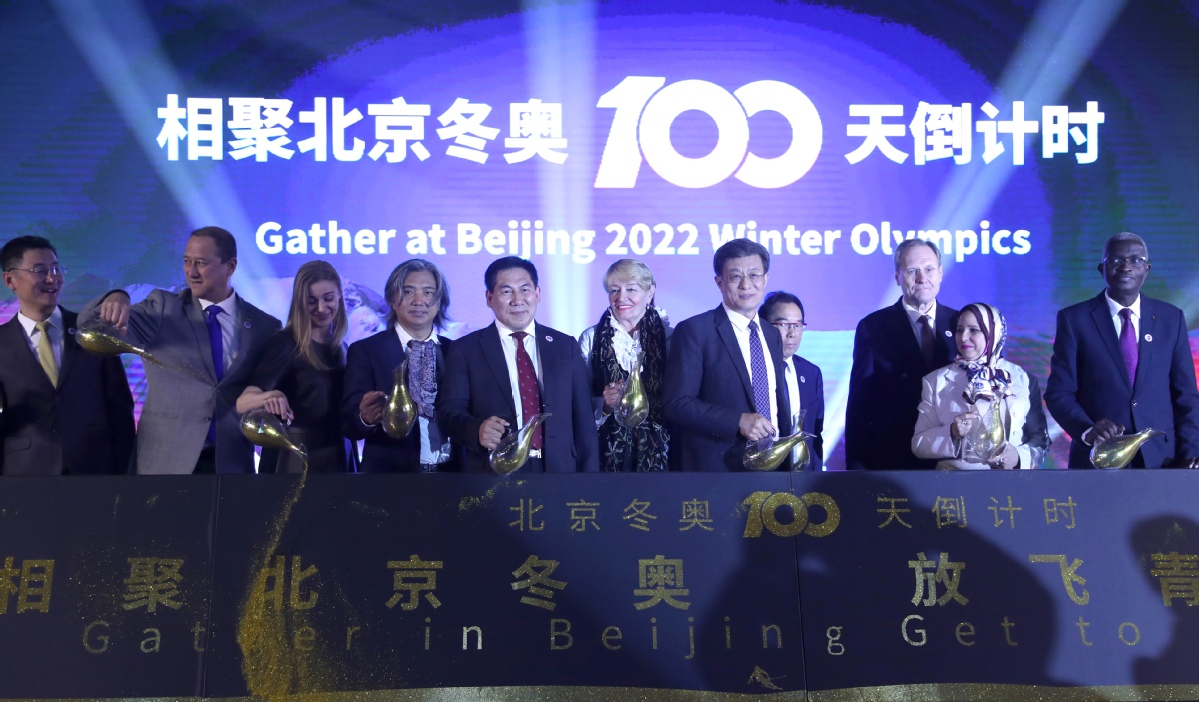 More than 500 young people from 30 countries participated in the Fourth Silk Road and Young Dream event through speech, music, photography, sand painting and start-up competitions.
The awards ceremony of the SRYD, jointly hosted by the China Friendship Foundation for Peace and Development, Silk Road Cities Alliance, Beijing Belt and Road Cooperative Community and Beijing Great Wall International Cultural Exchange Promotion Association, was held on Monday in Beijing.
The event also celebrated the 100-day countdown to the Beijing Winter Olympics. Young representatives from China, South Korea, Egypt, Sri Lanka, Pakistan and Tanzania called on young people from all over the world to carry forward the Olympic spirit of "faster, higher, stronger - together" to meet the challenges of today's society, and ignite the hope of the Olympics with youth power.