China, US to play key roles in new era of globalization
Share - WeChat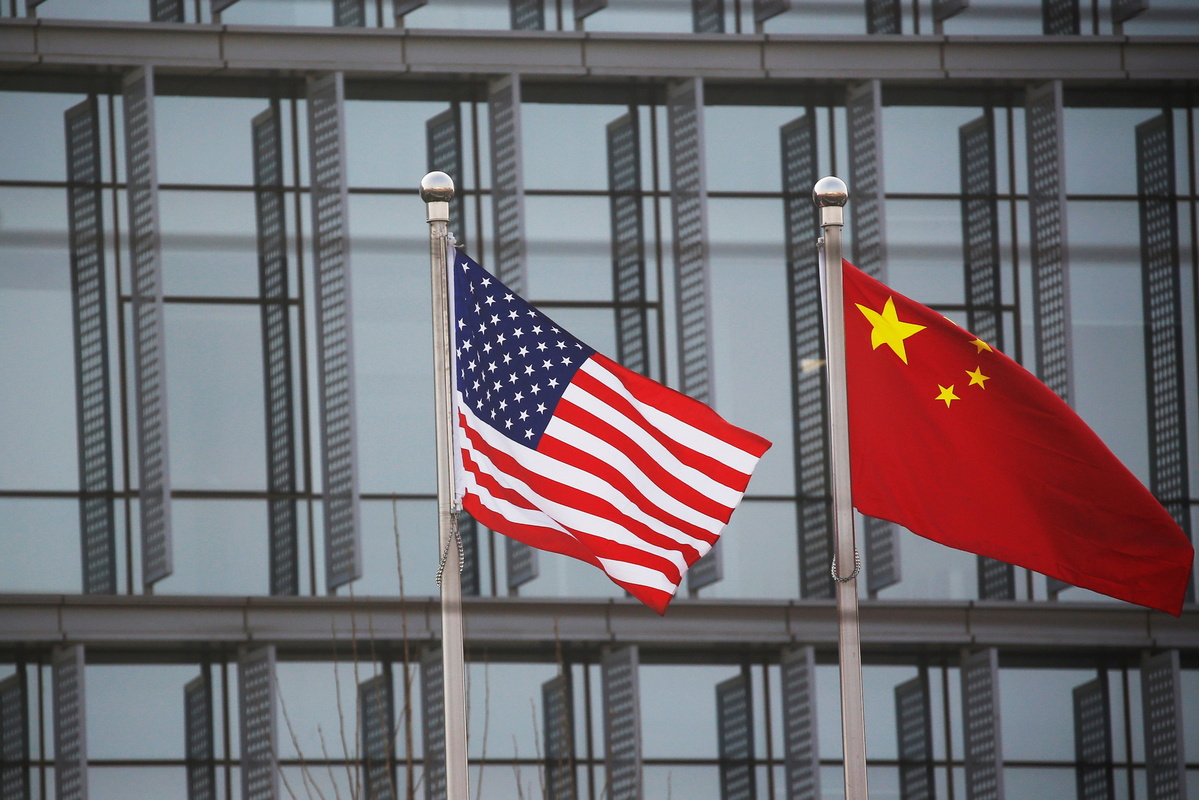 US Trade Representative Katherine Tai, in a speech on Oct 4, said that instead of the decoupling of the United States and China, perhaps people can start thinking about "recoupling", indicating that the notion of decoupling is either over or losing relevance.
The administration of former US president Donald Trump imposed or threatened to impose a range of measures that some viewed as precursory to the two countries decoupling in terms of economy, trade and technology. These measures included putting a number of Chinese tech companies, such as Huawei, SenseTime and Hikvision, on an "entity list" and limiting their business with the US.
This was intended to bar Chinese participation in the US communications network and threatened the US operations of Chinese companies such as TikTok, WeChat and Xiaomi.
At the height of the COVID-19 outbreak in China in early 2020, many expected a large number of foreign companies, particularly US companies, to leave China in droves. These people called this expected phenomenon "de-Sinicization".
However, a media report said US-China bilateral trade reached $630 billion in 2020, a 16.4 percent year-on-year increase. In the first six months of 2021, it grew 45.7 percent year-on-year to $341 billion.
In a survey by the Shanghai American Chamber of Commerce released in September, 72 percent of 125 respondents with manufacturing operations in China said they had no plans to move any production out of China in the next three years.
Separately, Samantha Vortherms, assistant professor of political science at the University of California, Irvine, and Jiakun Jack Zhang, assistant professor of East Asian politics at the University of Kansas, found that the US-China trade war had not prompted US businesses to leave the Chinese market.
The record foreign direct investment flow into China in 2020 indicates that businesses in both countries remain deeply integrated with each other. "The degree of decoupling, measured by foreign direct investment, has been greater in the minds of politicians and pundits than the reality of firms in China," the Shanghai American Chamber of Commerce said in its annual China Business Report.
Moreover, various sectors have reacted to the driving forces in very different ways.
While the US has restrained Huawei from participating in the building of the 5G communications network in its domestic market, US tech companies can still work with Huawei in international 5G standards development activities.
In the semiconductor industry, both the Chinese mainland and the US are trying to strengthen their own semiconductor value chains, with key players such as Taiwan's TSMC and South Korea's Samsung setting up new manufacturing plants outside of their home bases. Key parts and components producers are looking at new strategies because of the quickly shifting global landscape.
Global automakers need to consider two systems-one China-centric and one US-centric-as the speed, intensity and sophistication of smart infrastructure being built by China and the US continue to diverge.
However, in industries such as agriculture and food, globalization will likely expand. China's growing middle-income group means increasing demand and higher requirements for nutritious food. This demand would have to be met partially with sourcing from abroad.
While the past three decades of globalization have greatly reshaped the world, the fundamental nature of globalization is changing in major ways.
In the first era of globalization, the West was the major center of demand, and China was the major source of supply for a wide range of products.
While this continued in globalization's next phase, China's rapidly growing middle-income group and the drive for upgrading business capabilities are making it a center of demand as well as supply.
Hence, the "dual circulation" paradigm-in which the domestic market is the mainstay and the domestic and foreign markets reinforce each other-is emerging, consistent with the new economic policy. Regional trade agreements such as the Regional Comprehensive Economic Partnership will expand the "internal circulation".
While these will probably be the key themes going forward, a certain amount of regionalization or localization of supply chains could also take place, and perhaps a certain degree of "re-shoring" of manufacturing to the US.
Will any decoupling between the US and China occur?
As long as US sanctions on some of the Chinese tech companies remain, some degree of decoupling will continue.
Data security is increasingly viewed as a national security issue. As such, the US and China will expect businesses operating in their respective jurisdictions to comply with their internal regulations, leading to some degree of decoupling.
In addition, the increasing divergence of the intensity and sophistication of the two countries' digital infrastructures would mean some companies will have to follow different strategies.
However, the world is being driven into a new era of globalization, in which both the US and China, the world's top two economies, will play critical roles, collaborating in some cases and competing in others.
As humanity searches for greater interconnectivity, decoupling would not be fully aligned with that trend. In many aspects, there never really was any decoupling, so there is no need for recoupling.
In some specific cases, decoupling or partial decoupling did happen, and as US Trade Representative Tai said, perhaps it is now time for recoupling.
In the increasingly interconnected world, a simplistic notion of decoupling does not make much sense, and it will not happen. Going forward, the US-China relationship will become much more intricate and sophisticated, and win-win cooperation will be optimal.
The author is founder and CEO of Gao Feng Advisory Co, a strategy and management consulting firm. The views do not necessarily reflect those of China Daily.