Secrets of ancient wooden bridges preserved
Share - WeChat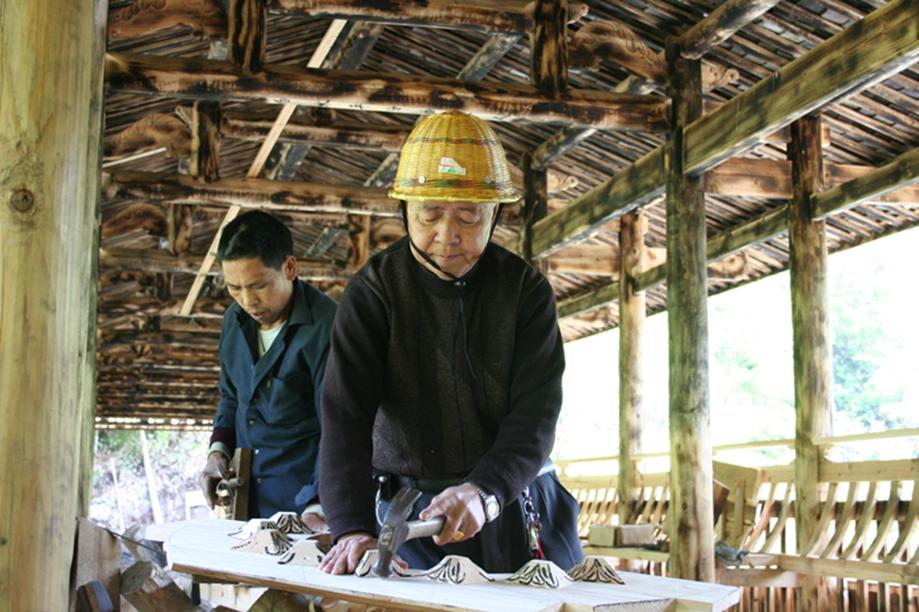 Huang Chuncai, 80, knows the secret of the Chinese wooden arch bridge, a kind of ancient bridge assembled with mortise and tenon joints alone, no nails or rivets.
Such bridges require great skill and were built by many ancient Chinese architects. They can function for hundreds of years, and resist mountain floods. These old bridges are mainly found today in Fujian and Zhejiang provinces.
The construction secrets were often passed down from generation to generation within a family. Huang learned wooden arch bridge construction as a child from his father and uncle, who in turn had learned from their father. He said the technique requires the contribution of numerous kinds of artisans.
Huang assigns most of the work to his two sons. One of them, Huang Minhui, said that many of the wooden arch bridges have been replaced by modern bridges, so he works to repair ancient ones.
In 2008, the wooden arch bridge construction technique was enrolled as a national intangible cultural heritage.