Polish PM digs in over EU funding row
Share - WeChat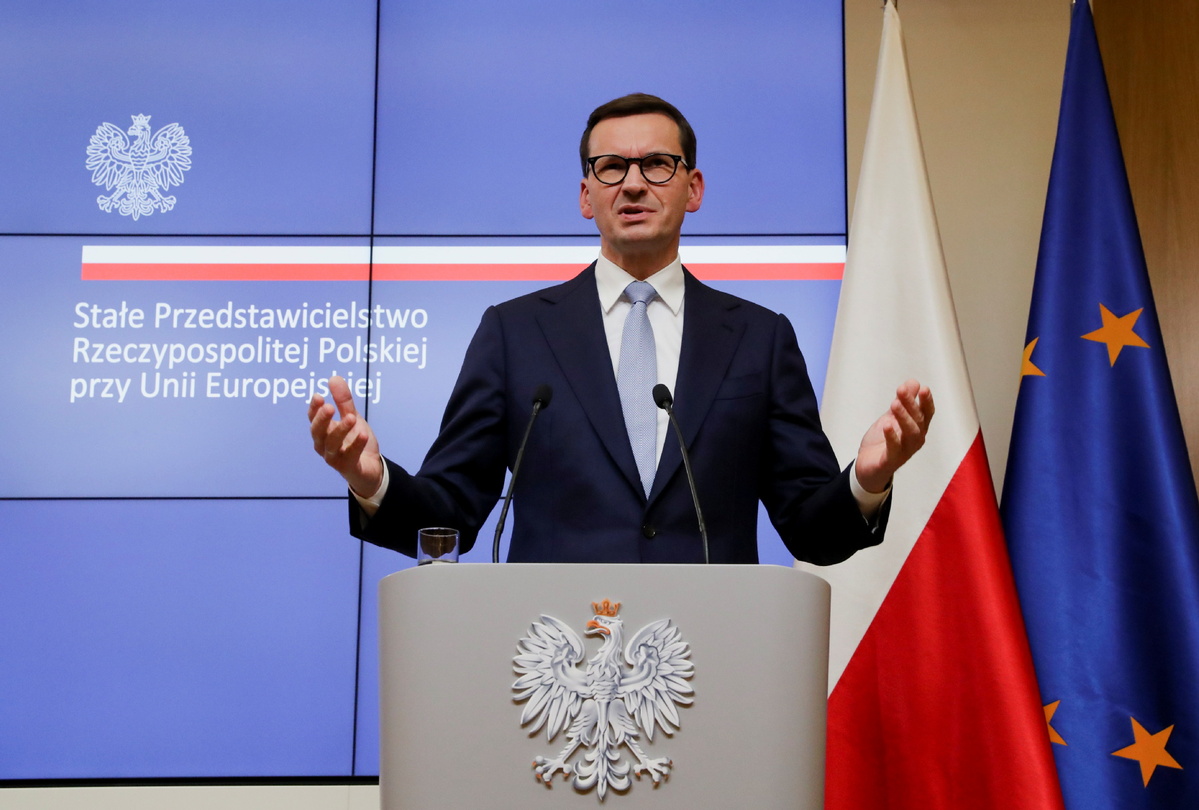 Poland's prime minister has accused the European Union of making demands with "a gun to our head" in the ongoing dispute over EU law, but said there are "no risks "of his country leaving the bloc.
After a long-running row over judicial reform, Poland's highest court recently ruled that the country's constitution took priority over EU law.
To calm tensions, Prime Minister Mateusz Morawiecki said a controversial judicial disciplinary chamber would be dismantled by the end of the year, and warned the European Commission not to apply more pressure by withholding funds.
The disagreement has delayed a 36-billion-euro ($49.5 billion) post-pandemic recovery package and it is reported that some EU member states have called for funding conditions on other regular payments.
"What is going to happen if the European Commission will start the third world war?" he told the Financial Times.
"If they (do) … we are going to defend our rights with any weapons which are at our disposal."
This is understood to be a reference to Poland's potential veto of EU climate change legislation.
'Diktat approach'
There is another dispute over unpaid emissions fines from one of Poland's biggest coal-fueled power stations. And earlier this year, the Czech Republic began legal action over plans to expand Poland's Turow coal mine near the border.
"If someone will attack us in a completely unfair way, we will defend ourselves in any possible manner. We feel that this is an already discriminatory and a diktat type of approach. But if this is going to be even worse, we will have to think through our strategy," Morawiecki said.
"Fortunately, this is a political process. And political processes can be stopped by politicians. This would be the wisest thing they can do. Because then, we are not talking to each other with a gun to our head."
There was, however, no risk of "Polexit".
"Eighty-eight percent of Poles want to stay in the EU, half of them are our (party) voters," he said.
Over the weekend, Donald Tusk, former president of the European Council and former prime minister of Poland, completed his return to domestic politics when he was elected leader of the main opposition group Civic Platform.
A strong opponent of Morawiecki's Law and Justice Party, Tusk is leader of the European People's Party bloc in the EU. He said he had received assurance over the recovery funds, having spoken to other group leaders last week.