Brexit opinions remain entrenched, survey shows
Share - WeChat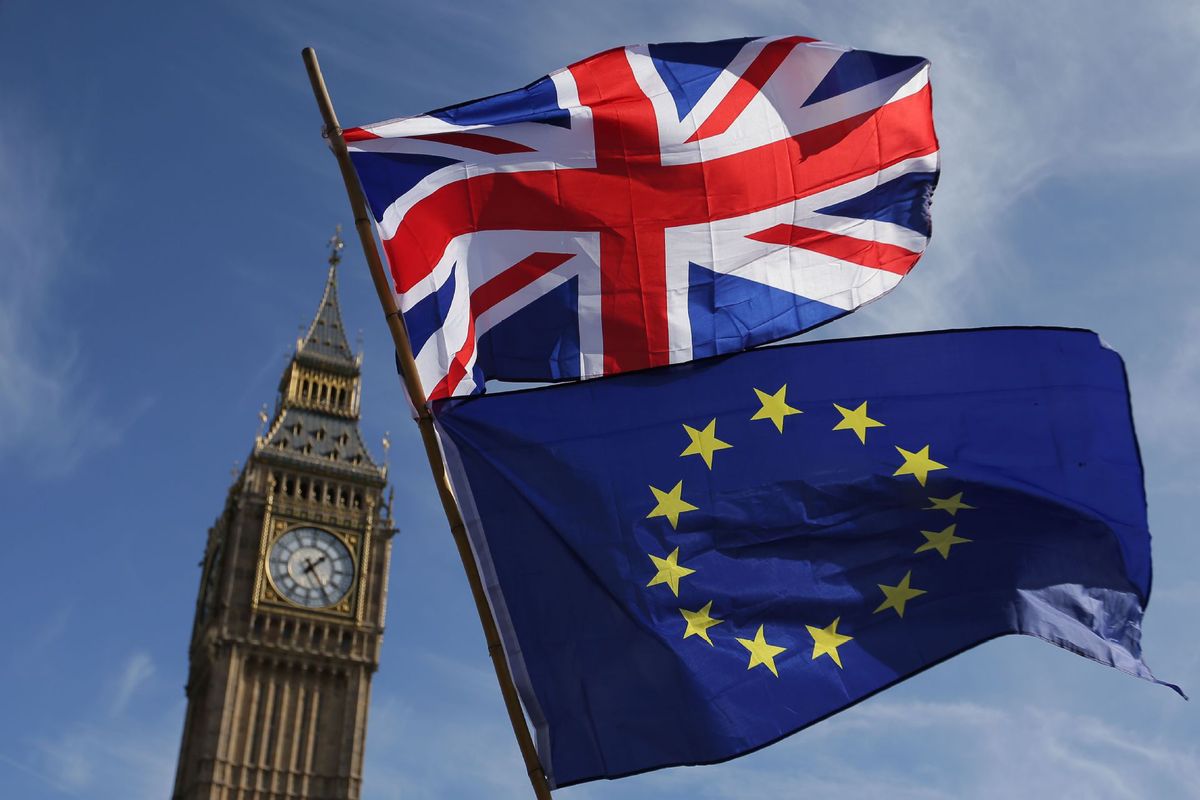 Five years after the referendum in which United Kingdom voters chose by a narrow margin to take their nation out of the European Union, the vast majority of people on both sides of the issue would make the same choice again today, according to the latest British Social Attitudes Survey.
The annual statistical study, which is conducted by the National Centre for Social Research, has quizzed people about a wide range of attitudes since it was launched in 1983.
The latest survey shows Brexit opinions are as entrenched today as they were in 2016, The Guardian newspaper said.
The report's co-author, John Curtice, said the Brexit debate, which resulted in a 51.89 percent to 48.11 percent vote to leave the bloc, is far from over.
"As a result, Britain is left divided between one half of the country who now feel better about how they are being governed and another half who, relatively at least, are as unhappy as they have ever been," he told the paper.
He said the survey found nine in 10 people had not changed their views.
However, of those who did not participate in the 2016 referendum but who would do so today, if given the opportunity, 43 percent said they would choose to remain a member of the EU. Only 18 percent said they would vote to leave.
The survey also found the novel coronavirus pandemic had helped make more people interested in equality than at any time since 1998.It also recorded growing support for increasing welfare payments and public spending.
The Press Association said the survey found 64 percent of Britons agreed with the statement that there is "one law for the rich and one for the poor" in the UK. In 2019, only 56 percent agreed with the sentiment.
Curtice said interest in equality had started to grow before the pandemic.
"In many ways, the pandemic has reinforced opinions and attitudes that had already become increasingly common in Britain in recent years," he said.
The poll of 4,000 adults conducted between October and December of 2020 and of 2,400 adults conducted in July of that year, was published on Thursday.
The London business newspaper City AM, meanwhile, said research from cloud accounting provider FreeAgent found one third of small and medium-sized enterprises believe Brexit will be reversed, with 47 percent of SME owners aged 18-to-34 holding such a view.
Roan Lavery, CEO and co-founder of FreeAgent, told the paper: "With a third of small-business owners predicting that the UK will eventually reapply to join the EU, and a further one in six believing it will apply to join the single market or customs union, it seems that many are pessimistic about how Brexit is progressing and expect to see a dramatic U-turn at some point in the future."