Celebrations mark a century of archaeological exploration
Share - WeChat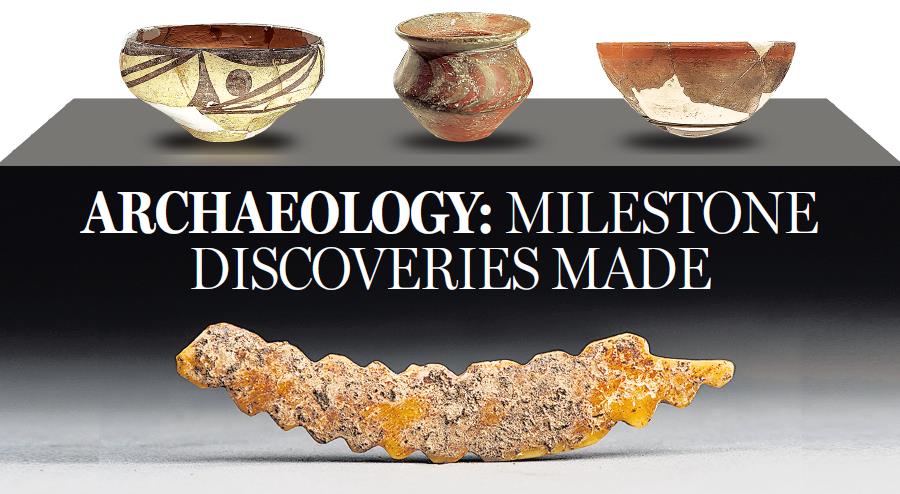 Village heralds grand opening of 5,000-year-old ruins site
A village in Henan province has been celebrating after many of China's leading archaeologists gathered there on Sunday to mark the opening of a new venue.
Some locals in Yangshao village, Sanmenxia, are unaware of the area's academic significance, but there was dancing, and countless smiles, as the Yangshao Village National Archaeological Ruins Park made its debut.
There are many reasons to celebrate and pay homage to the generations of archaeologists who over the past 100 years have devoted themselves to exploring the origins of Chinese civilization with their trowels.
The site, which is more than 5,000 years old, was discovered a century ago, heralding the beginnings of modern Chinese archaeology.
Chen Xingcan, director of the Chinese Academy of Social Sciences' Institute of Archaeology, said, "If the distribution of various prehistoric cultures in China can be compared to a flower with layers of petals, Yangshao was at the center of the blossom."
From October to December 1921, Swedish scholar Johan Gunnar Andersson, a geology consultant for the Chinese government, led the first round of excavations in Yangshao at 17 locations over 36 days. A Neolithic culture best recognized for its painted pottery was unearthed, astonishing academics. It was later called Yangshao Culture, the nation's first named prehistoric archaeological culture.
"Yangshao was thus the start of scientific research into the Neolithic period of China," Chen said.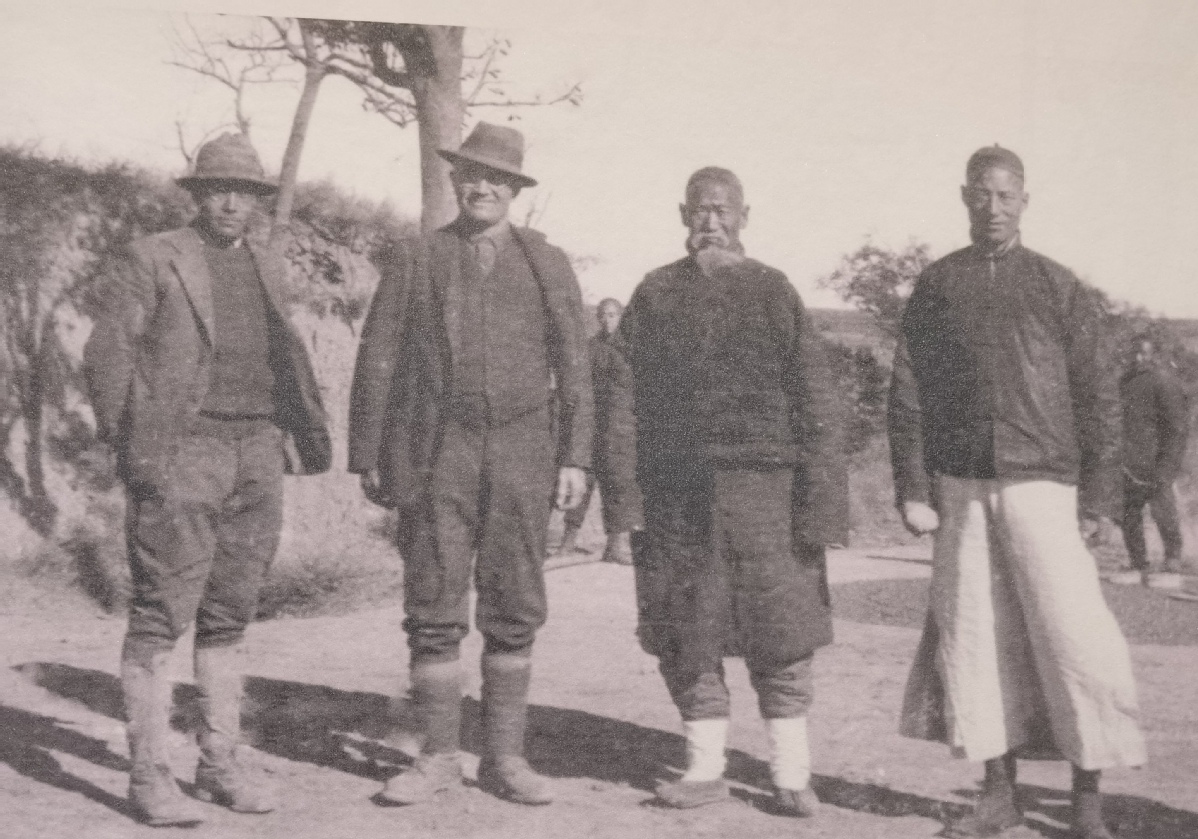 This period, which in China dates back between 4,000 and 10,000 years, has contributed many of the country's biggest archaeological findings. A list of the nation's top 100 such discoveries in the past 100 years released on Monday contains 33 entries from the Neolithic period.
Nevertheless, before Andersson's findings, people had little understanding of this time.
"Some people even thought that China had no Neolithic period," Chen said. "So, discovery of the Yangshao village site ended such thoughts and provided great inspiration for Chinese scholars, building their confidence."
Chen said the nation's archaeologists were encouraged to look into the country's distant past beyond surviving historical documents discovered underground.
Several milestone findings were made nationwide in the 1920s, including the Yinxu ruins in Henan and the Zhoukoudian site in Beijing. Both are now UNESCO World Heritage sites.