Art festival captivates audience
Share - WeChat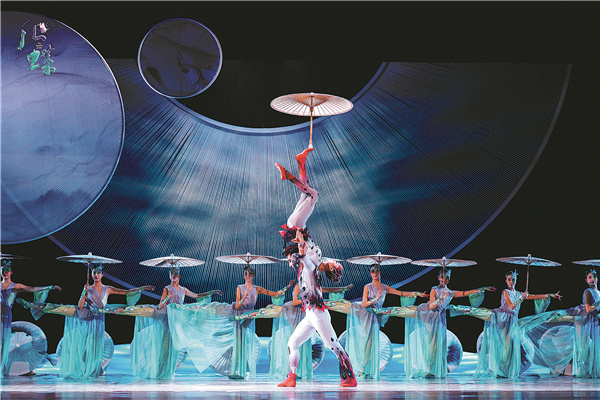 Cantonese Opera singer Zeng Xiaomin commenced the sixth leg of her national tour with a performance at Wanping Theater in Shanghai on Oct 15. Her concerts are part of the 16 productions in the Show Life in Shanghai series, presented by the Center for China Shanghai International Arts Festival. Most of these productions are original works created in the past few years. The series will run until Dec 5.
Zeng is a leading artist of Cantonese Opera, a traditional folk opera that originated from Guangdong province and the Pearl River Delta region.
Her first show in Shanghai was a solo concert accompanied by the Shanghai Philharmonic Orchestra. On the two evenings that followed, she performed The Fairy Tale of the White Snake and The Red Scarf. The former is a traditional repertoire adapted from Chinese folklore and the latter is a new production.
"We were greatly encouraged to learn upon arriving in Shanghai that two of the shows were sold out a week before," Zeng said in Shanghai on Oct 14. "Cantonese Opera has fans all over the world, and we are dedicated to making it attractive to young audiences."
Zeng says that they edited some long aria episodes, and made sure the signature parts of Cantonese Opera art are highlighted. "The new adaptation has turned out to be popular with young audiences and thanks to the movie production, we are able to reach more audiences, especially on the internet."
White Snake, a well-known repertoire of Cantonese Opera, was made into China's first 4K Cantonese Opera movie and won critical acclaim after its release in May. And on popular video-sharing platform Bilibili, the movie opera has been viewed 6.41 million times.