Art exhibition in Yinchuan puts focus on new generations
Share - WeChat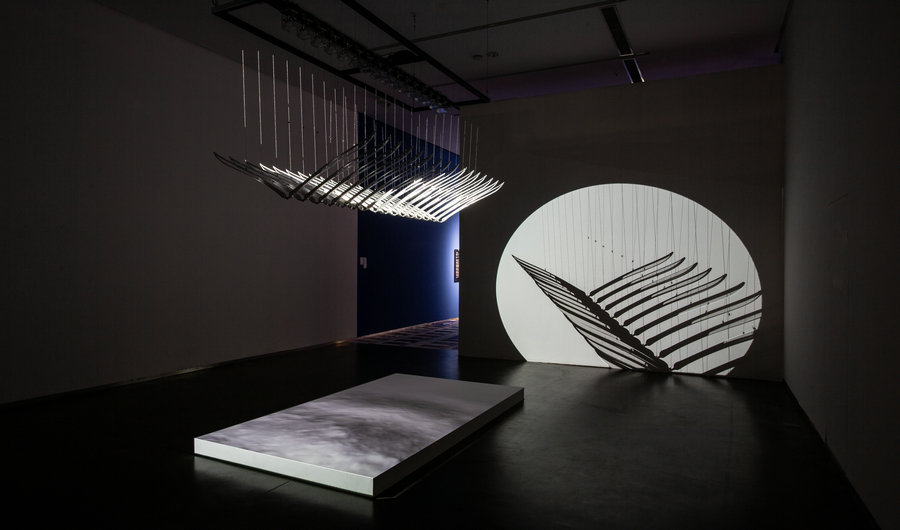 People born in the 1980s are the first generation in China to be labeled with a term relevant to their birth years. The term now carries cultural and social implications -- the post-80's generation grew up in a social context different from their fathers and grandfathers, therefore they have formed a unique outlook on life. Studies of the post-80's generation continues even when generations of people born in the 1990s and 2000s continue to grow.
I Recognize the World -- Born in the 80s and '90s, an exhibition being held at the Museum of Contemporary Art Yinchuan in the Ningxia Hui autonomous region through Jan 9, teams up 21 artists to provide a glimpse of the two generations.
The display of paintings, sculptures, installations, mixed media and experimental art reflects the different perspectives of people born in the 1980s and '90s, demonstrating the distinctions between the two generations.