Top 10 Chinese brands for historical and cultural heritage
Share - WeChat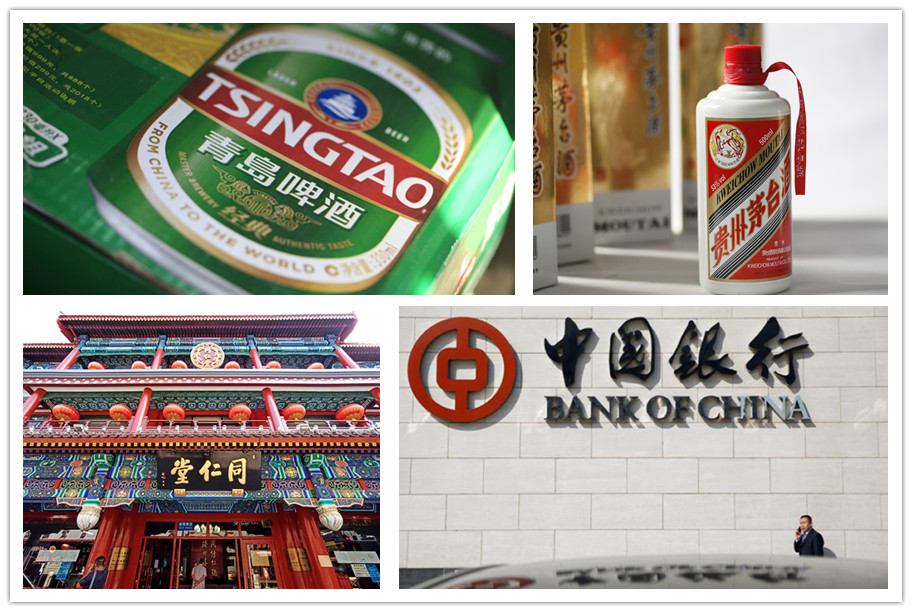 The Hurun report recently listed the Chinese mainland's 100 most successful brands that are over 60 years old. Traditional Chinese medicine brand Tong Ren Tang, alcohol brand Kweichow Moutai and Bank of China were named to the first three spots.
The list surveys brands that provide products or services to consumers with a history of more than 60 years in Chinese mainland. It is based on several criteria, including brand history, value and cultural heritage.
Listed brands related to liquor, traditional Chinese medicine and food composed one half of the list, and 14 are valued at more than 100 billion yuan ($15.54 billion), while liquor brands Kweichow Moutai and Wuliangye and cigarette brand Zhonghua have brand value exceeding one trillion yuan.
China's top 10 brands for historical and cultural heritage this year can be seen in the list below.