UN deputy secretary-general lauds China's peacebuilding role
Share - WeChat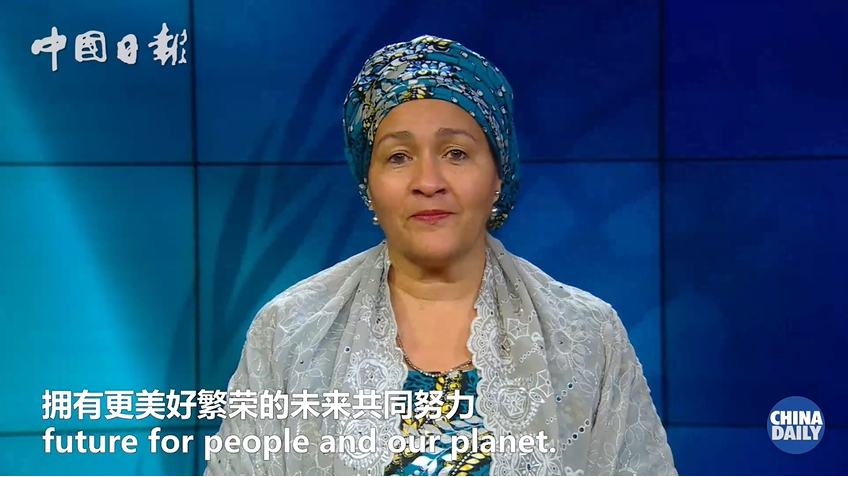 The deputy secretary-general of the United Nations on Wednesday highlighted the role of China in building peace through development in a video message.
"I would like to take this opportunity to commend China for its support to the United Nations throughout the past five decades," UN Deputy Secretary-General Amina J. Mohammed said at a Vision China virtual speech session hosted by China Daily on Wednesday.
The event "China and UN: Building Peace through Development" was held to mark the upcoming 50th anniversary, which will fall on Monday, of the restoration of China's lawful rights at the UN.
"We appreciate not only China's steadfast financial support over the decades, which enables the entire UN system to support peace and development around the world — but its support of the landmark reforms we are undertaking to strengthen the UN development system for the future," Mohammed said.
She pointed out that the last 50 years have seen China reach a number of remarkable milestones — from lifting more than 750 million people out of poverty to declaring the ambitious goal of reaching carbon neutrality by 2060.
"And we need China's continued support as the world faces tremendous challenges," Mohammed said.
The COVID-19 pandemic is still ravaging the planet, and time is running out in the fight against climate change, she said.
The UN "counts on China" to stand behind its work in promoting climate action, defending global peace and helping fully deliver on the promise of the UN's 2030 Agenda for Sustainable Development, she said.
The 2030 Agenda was developed by the UN in 2015 to achieve a sustainable future for everyone. Mohammed said that the UN also relies on China's continued support "as we translate this ambitious vision into reality, in every country".
"We urge China to continue playing a pivotal role to reassert the value of multilateral collaboration, so the United Nations is adequately equipped and ready to deliver on its mandates," she said.