Ink artist's works show a spiritual pilgrimage amid mountains
Share - WeChat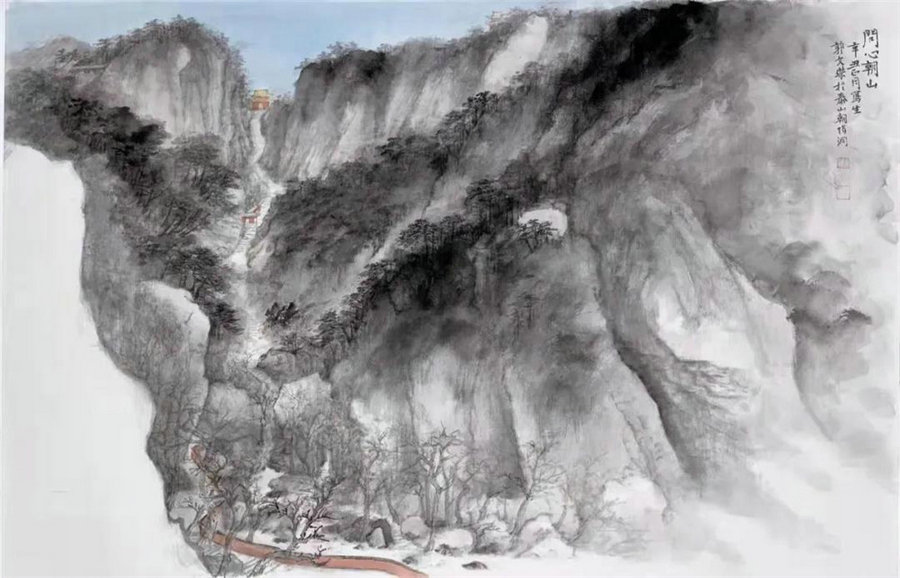 The title for Guo Wenjie's solo exhibition now on at the China National Academy of Painting, Facing Mountains, Seeking Answers, comes from the recent trips he took for sketching to Taishan Mountain, in Shandong province. Guo said when climbing the mountain and being surrounded by trees, he couldn't help but wonder about how one can achieve inner peace when dealing with others.
The exhibition shows dozens of works in the classical Chinese ink-water painting style, which Guo has been exploring for years. In between the vivid limitations of the landscapes, he also presents a spiritual haven where people can seek mental comfort and nourishment of soul.
Lu Yushun head of the China National Academy of Painting, said one can see from Guo's work that he respects the cultural traditions deeply and invests much time on giving the traditional art style a contemporary touch.