Lily fuses fashion and art with IP STARWARS
Share - WeChat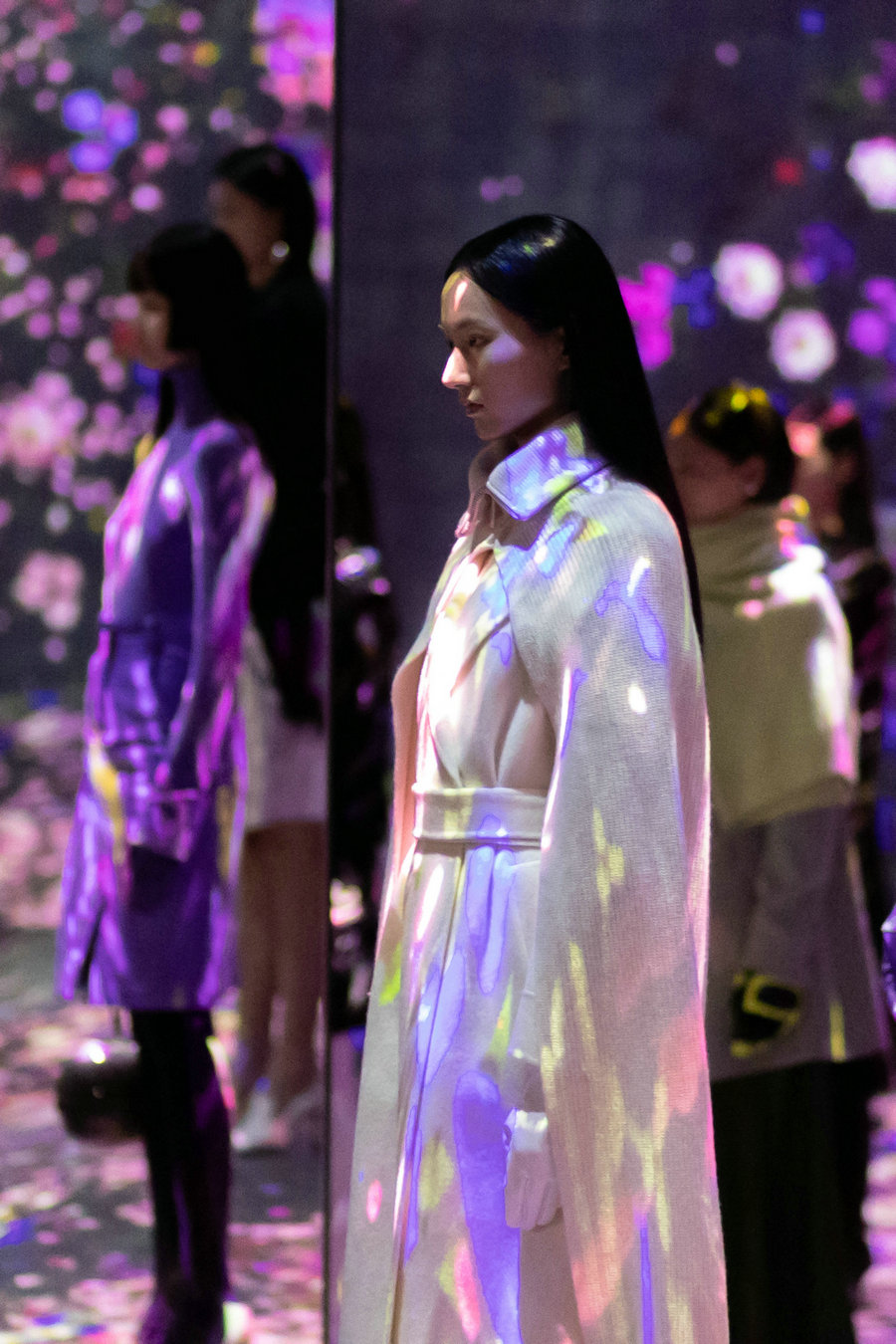 An immersive fashion show at digital art gallery TeamLab Borderless Shanghai was launched by fashion brand Lily last Tuesday, showing a variety of possibilities for the infusion of fashion and art.
As part of the 2022 Summer/Spring Shanghai Fashion Week, Lily launched its new collection co-branded with movie IP STARWARS, displaying the fashion shows around four chapters, namely, Wonder, Explore, Discover, and Perception with performances by dancers and musicians.
In addition, clothes series in purple, light green, gray, and other colors were decorated with patterns and flowers of STARWARS, deducing the female power that combines hardness and softness in the new era.
Lily Business Fashion has opened more than 700 brand stores across 270 cities in China and has opened more than 70 retail stores in 10 other countries, including Russia, Saudi Arabia, Thailand, Singapore, and Kuwait.