US out of step with regional aspirations: China Daily editorial
Share - WeChat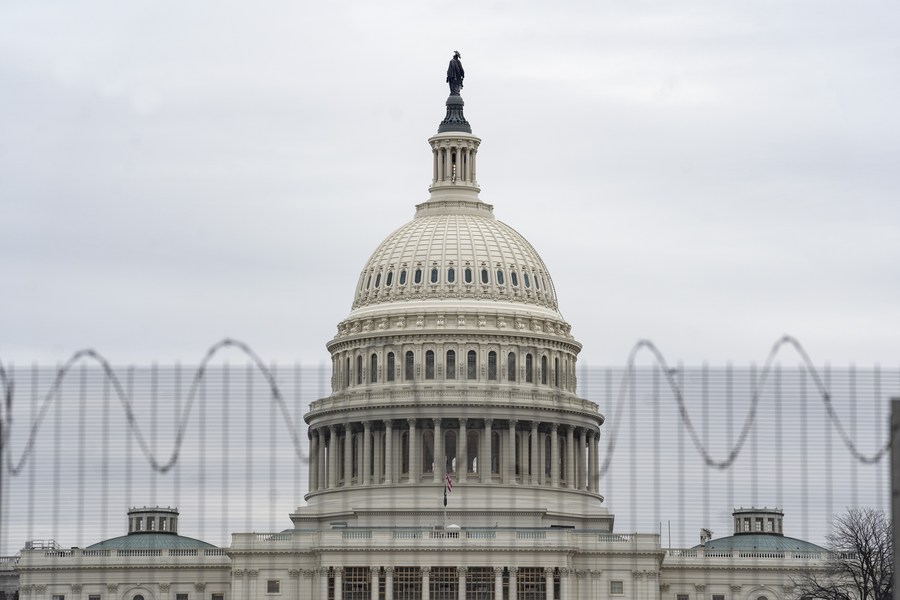 In an apparent show of force and with the strategic intention of bolstering the role of the so-called Quad in the region, naval forces from the United States, India, Australia and Japan concluded the second phase of Exercise Malabar in the Bay of Bengal last week.
Led by the US aircraft carrier USS Carl Vinson, the war games were a follow-up to the first phase of the exercise that took place in the Philippine Sea in late August. Both exercises have been widely perceived as being a pointed message to China.
The US is rallying its allies and partners to help it implement its Indo-Pacific strategy, which aims to contain China's rise and development.
To serve this strategic purpose, the US administration under Joe Biden has been seeking to reinvigorate old alliances and create new partnerships in the region. The recently formed AUKUS is a new trilateral partnership through which Australia, the United Kingdom and the US aim to deepen their military cooperation. Delivering a fleet of nuclear-powered submarines to Australia is its first step.
And since taking office, Biden has organized both online and face-to-face meetings with the leaders of Quad countries, a clear signal that the US now sees a greater role for the security alliance in the Asia-Pacific region.
During an online news conference with Indian media last week, Admiral Mike Gilday, chief of US naval operations, said the Malabar exercise could expand to include, for example, the United Kingdom. "In the future, that exercise may expand," he said. "I think it's up to our partners in the Quad to discuss it. Remember that like-minded allies and partners are working together."
All these US strategic maneuverings will no doubt exacerbate strategic competition between the US and China, and thus ratchet up tensions and undermine peace and stability in the region. Indeed the Indo-Pacific strategy that the Biden administration is pushing is permeated with a Cold War mentality from head to toe.
As the world's sole superpower, the US should play a more constructive and peaceful role in the region and do more to contribute to regional peace and development. With countries in the region facing myriad challenges, including the still raging COVID-19 pandemic, the US cannot pretend that it does not know the region's aspirations for solidarity, peace and stability.
Stoking geopolitical competition and confrontation will only make the US increasingly unpopular in the region. This is especially true as more and more countries in the region have voiced concerns and unwillingness to take sides in the US-orchestrated geopolitical competition with China.
Most Viewed in 24 Hours
China Views