Sun shines on Greece's tourism prospects
Share - WeChat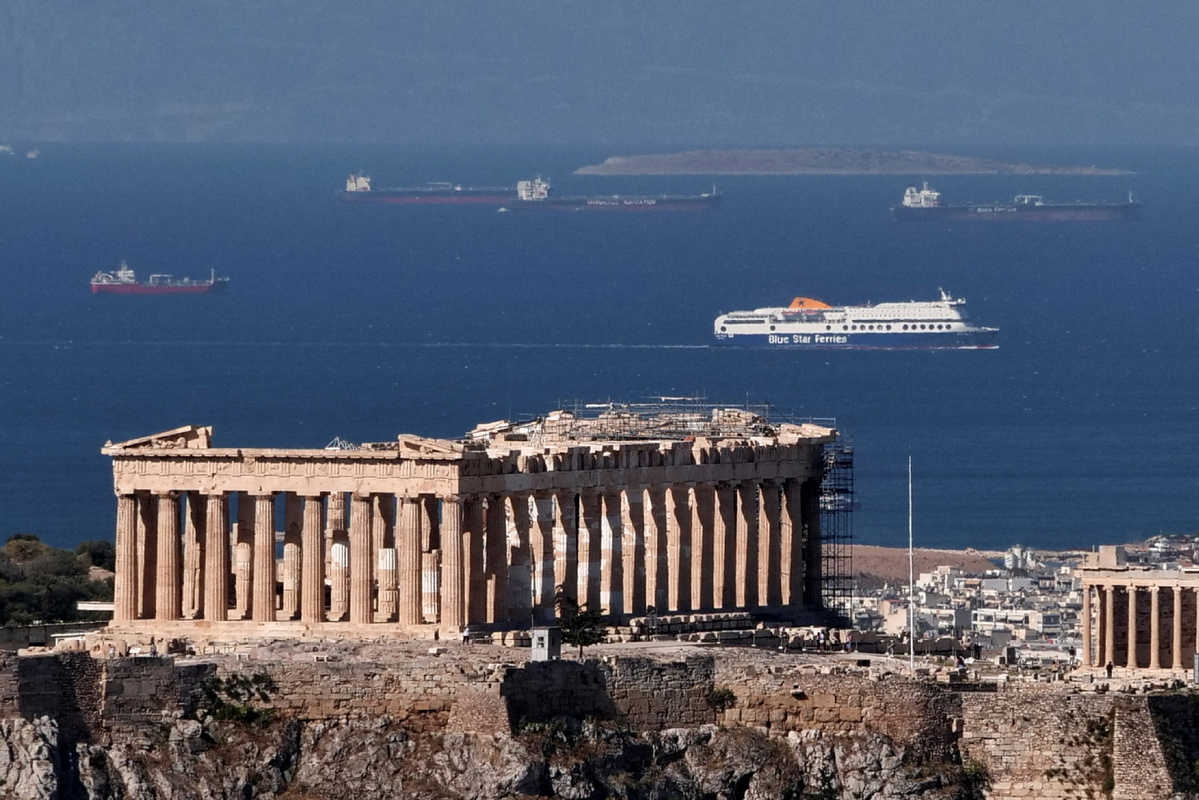 SPETSES, Greece-Summer is over, but the cafes and restaurants flanking the cobblestone streets of the tiny port of Dapia on the Greek island of Spetses are still teeming with patrons.
The town of Spetses is off limits to private cars, but visitors can take horse-drawn carriage rides along the seafront promenade, marveling at the glamorous Poseidonion Grand Hotel and the sprawling mansions lining the seafront.
Local officials and hoteliers agree that tourism growth this year exceeded expectations both in Spetses, an affluent island of about 4,000 inhabitants in the eastern part of the Peloponnese, and nationwide.
Tourism revenues were higher than forecast, giving a strong boost to Greece's 2021 GDP. Revenues for this year are expected to come in at nearly 12 billion euros ($13.9 billion), the Tourism Minister, Vassilis Kikilias, told the Greek national broadcaster ERT recently.
In record-breaking 2019, Greece registered 32 million tourist arrivals and 18 billion euros in tourism receipts.
Based on these results, this autumn the Greek government revised its GDP growth target for 2021 to 6.1 percent from 3.6 percent.
Officials and analysts are confident that tourism, a key pillar of Greece's economy that has withstood the challenges brought by the pandemic, will deliver even more impressive results in the near future, further supporting the country's economic recovery.
The 2022 tourism season may reach 2019 levels, Yiannis Retsos, president of the Greek Tourism Confederation, told a forum in Athens last week.
The Mayor of Spetses, Panagiotis Lirakis, is also optimistic.
"This year, tourism in Spetses performed better than ever," he said.
Rising hotel occupancy
Antonis Vordonis, managing director of Poseidonion Grand Hotel and president of the municipality's tourism committee, said: "We believe that year-round tourism is feasible thanks to the mild climate," said "We started with a four-month tourism season and have extended it to eight months already."
While last year was spent in pandemic mode, this year has been a very good one, Vordonis said. The hotel occupancy rate in Spetses was 70 percent in June, exceeded 85 percent in July and reached 90 percent in August.
Similar figures were recorded across the country. Late last month the occupancy rate in hotels and similar accommodation across the country was 63 percent, Kikilias said on Open TV, a free-to-air television station.
The country's strict coronavirus protocols have proven to be effective, officials and entrepreneurs agree.
XINHUA