A China's retelling of Princess Turandot
Share - WeChat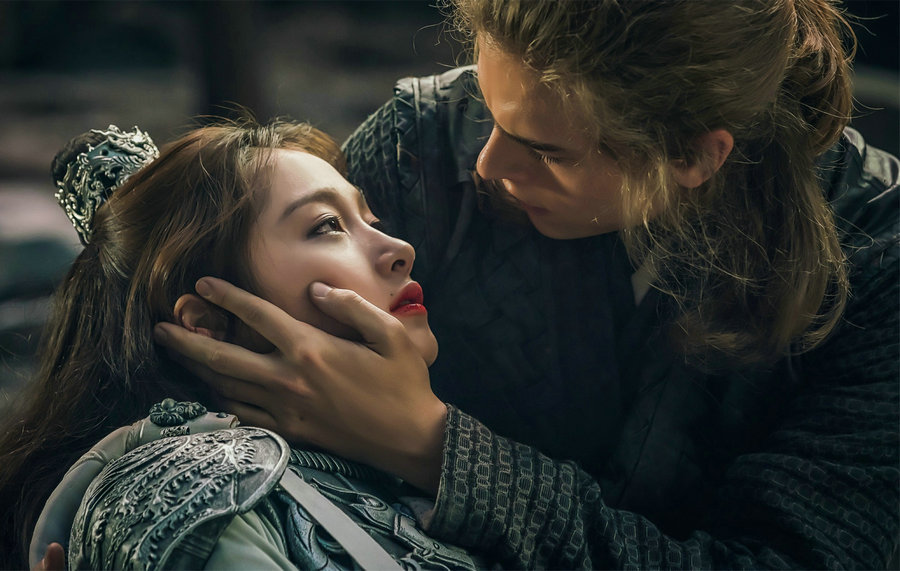 The Curse of Turandot, a Chinese film inspired from Italian composer Giacomo Puccini's masterpieceTurandot, opened on Friday, currently sitting on the country's new titles' box-office charts.
As the second feature-length film helmed by director Zheng Xiaolong, most known for the popular TV series Empresses in the Palace, the fantasy epic stars actress Guan Xiaotong as Princess Turandot and American actor Dylan Sprouse as Prince Calaf, who falls for the cold, beautiful princess.
The stellar cast also includes Sophie Marceau, who portrays Calaf's mother, and award-winning actor Jiang Wen, who plays Turandot's father, a Chinese emperor.