Joyful trips that make learning fun will live long in memory
Share - WeChat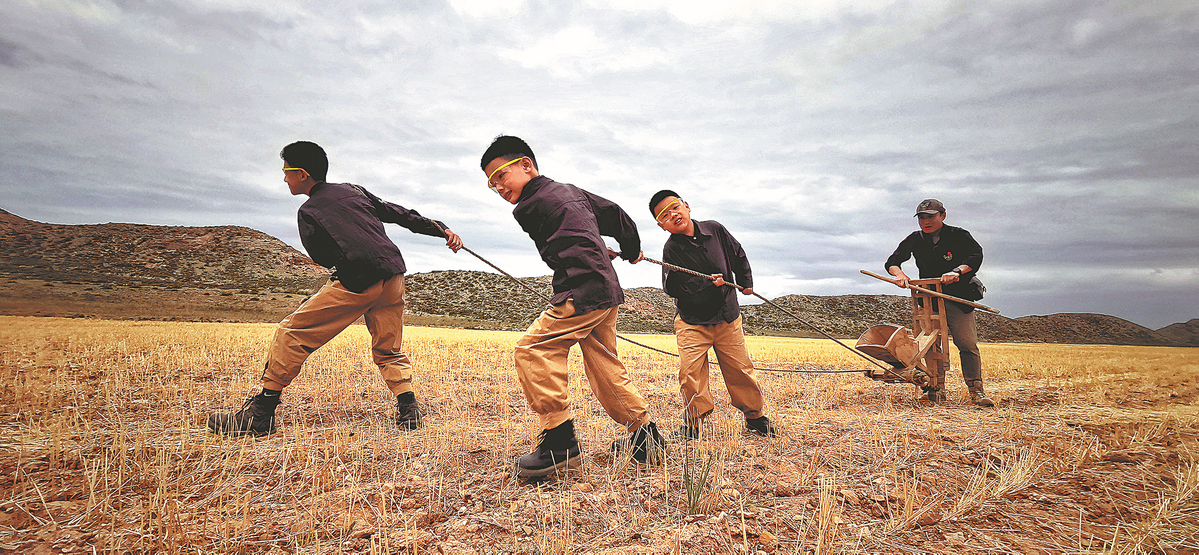 In less than half a day, Dai Qi'er, an 11-year-old girl from Southwest China's Sichuan province, made a "journey through time". Alongside four young friends, she trekked from a Qin Dynasty (221-206 BC) "royal palace" to the bustling streets of the iconic scrollwork Along the River During Qingming Festival by Song Dynasty (960-1279) painter Zhang Zeduan.
As one of the five lucky children selected from numerous primary school students across the country, Dai was filming Joyful Trips for Children, a 10-episode television program, which is produced by the sports and youth program center of China Media Group, the country's largest broadcaster.
Currently running on CCTV-14 and two of CMG's streaming platforms, the show, the final episode of which will be broadcast on Saturday, has attracted a large audience of children and young teenagers, according to the producers.
Dai says she has been a die-hard fan of the program for years. "I was extremely excited to hear that I was chosen to join the five-member team. It is like a dream that has finally come true," she recalls.
Even though it is the first time Dai has left home to travel with "strangers"-the other four children aged from 8 to 11, all led by the show's presenter Huang Weishe felt happy expanding her horizons and increasing her geography and history knowledge.
During the 40-day shoot, they traveled nearly 5,000 kilometers to over 10 cities across several provinces, including Zhejiang, Guizhou and Gansu. Dai says the most impressive moment was in Zhejiang's Hengdian World Studios, the country's largest base for shooting movies and TV dramas.
In the replica of a Qin Dynasty royal palace, where more than 3,000 films and TV dramas have been shot-including Zhang Yimou's Oscar-nominated Hero-Dai and her companions donned ancient costumes, learned the Qin-style "fist and palm salute" and other kinds of Chinese etiquette to experience the lifestyle of people who lived 2,000 years ago.
Most Popular