Beijing's winter warmer
Share - WeChat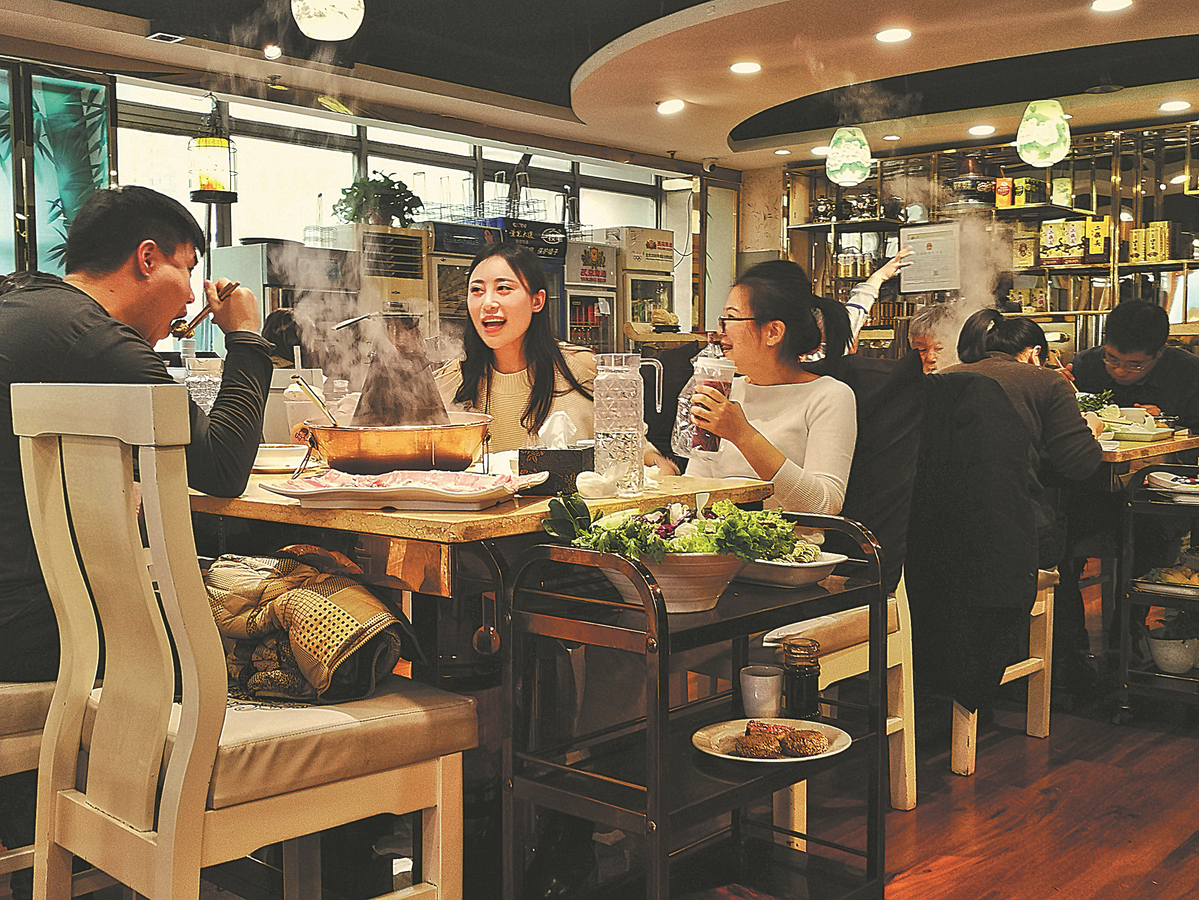 As the days grow colder, follow the herd to the nearest mutton hotpot restaurant and find a cozy capital welcome, Yang Feiyue reports.
As Chinese traditions go, few things are better than sitting around a steamy hotpot as autumn drapes a chilly cloak over North China.
Archaeological studies support the claim that Kublai Khan, the founder of the Yuan Dynasty (1271-1368), invented mutton hotpot.
The nomads relied on mutton during warfare, but in the frenzy of battle, Kublai Khan's subordinates had to make do with just dipping the mutton in boiling water to cook it for him.
For a long time, only Beijing's privileged, such as the aristocracy, could get their hands on mutton hotpot. It was very popular among the royal families of the Qing Dynasty (1644-1911). From the imperial food archives, Emperor Qianlong (1711-99) was a true hotpot lover, indulging himself with the bubbling dish more than 200 times in 1789.
Among the smorgasbord of vegetables and meat spread out on the dinner table, mutton has been put in the front and center.
The public believes mutton has the therapeutic effect of warming the body, which makes it an ideal food for the colder months. Moreover, sheep are generally fattened up after a summer of voracious eating, making them ideal for seeing meat lovers through the winter.