Inaugural smart offshore oilfield up and running
Share - WeChat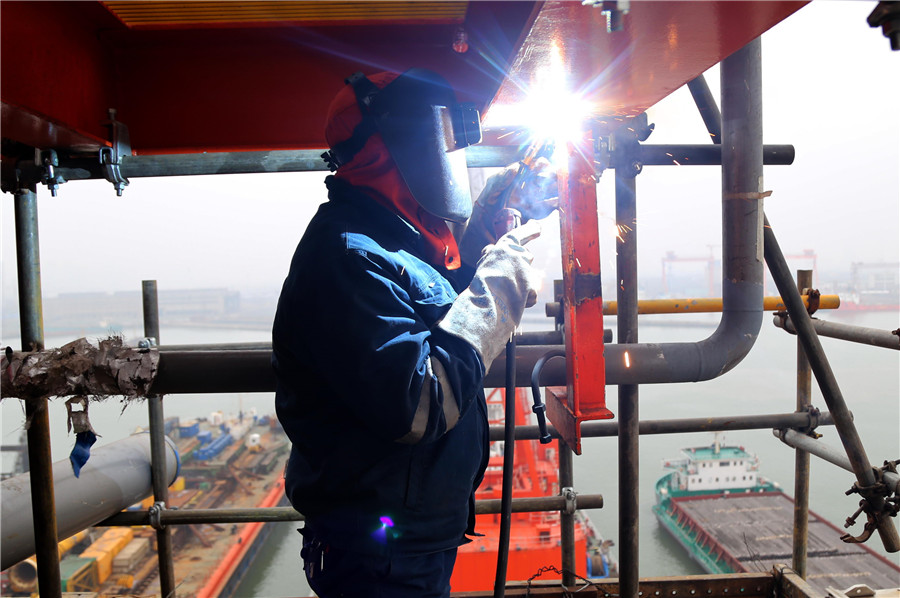 The country's first offshore "smart" oilfield, Qinhuangdao 32-6 smart oilfield, has entered service, its operator China National Offshore Oil Corp said on Thursday.
The smart offshore oilfield will help make offshore oil and gas production in the country more digital and intelligent through technological applications, including cloud computing, the internet of things, big data and artificial intelligence, said CNOOC, China's largest offshore oil producer.
"The technologies applied can improve the production efficiency of Qinhuangdao 32-6 oilfield by 30 percent and reduce maintenance costs by 5-10 percent while ensuring production increases," said Yang Lin, general manager of the project.
The technologies also enable real-time monitoring, forecasts and diagnosis, remote control, integrated sharing and coordinated operations while assisting decision-making to improve the production efficiency of offshore oil and gas fields, the company said.
An analyst said production costs are expected to gradually decrease as more high-tech personnel are deployed in oil fields, while the digitalization of offshore oilfields will also promote high-quality development in the country's oil and gas sector.
"As China's energy exploration shifts toward deep sea areas and deepwater unconventional oil and gas sectors, oil and gas resource conditions are more complex than ever, making their exploration more difficult," said Luo Zuoxian, head of intelligence and research at the Sinopec Economics and Development Research Institute.
"It's a wise move for the oil and gas companies to use technologies like the internet of things, big data and artificial intelligence to make offshore oil and gas production in the country more digitalized and intelligent, while lifting offshore oilfield operational efficiency,"Luo said.
CNOOC said it has installed more than 400 digital cameras and 26,000 automatic data collection points at the oilfield production platform, which not only oversees operations, but also monitors all equipment and collates production data to enable collaborative production of various gas fields.
The company has been stepping up intelligence and automation in its offshore oil and gas fields in recent years. It launched a smart natural gas project in the South China Sea in April that enables collaborative fuel output and supervises production conditions in the Dongfang gas field cluster.
The intelligent gas distribution system, which analyzes the Dongfang gas fields' upstream and downstream flow conditions, will make distribution 10 times faster than in the past, it said.