Chinese strategy offers hope in tackling biodiversity losses
Share - WeChat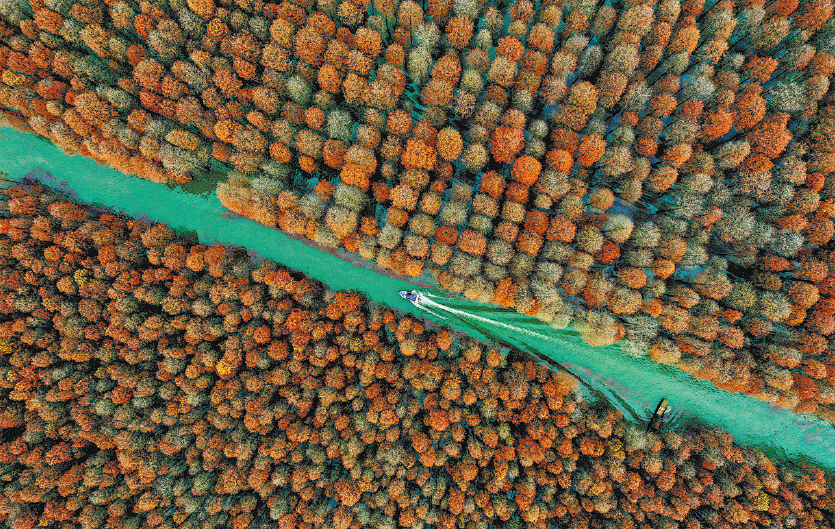 Red line system successfully adopted in programs across nation
A Chinese mechanism-the ecological conservation red line-could provide an effective solution to tackling global biodiversity losses.
Experts said the strategy, which has been successfully adopted in biodiversity programs in China, could cover more species not protected by nature reserves and also coordinate ecosystem protection and socioeconomic development.
The experts spoke as the first phase of the 15th meeting of the Conference of the Parties to the Convention on Biological Diversity, or COP 15, opened on Monday in Kunming, Yunnan province, with the theme "Ecological Civilization: Building a Shared Future for All Life on Earth".
Ecological civilization is a concept promoted by President Xi Jinping for balanced and sustainable development that features the harmonious coexistence of humankind and nature.
The first phase of the largest UN biodiversity gathering in a decade was due to end on Friday. With the task of elaborating on the post-2020 global biodiversity framework and identifying new protection goals through 2030, the meeting will resume in the first half of next year.
According to the fifth Global Biodiversity Outlook report published last year, however, the world failed to achieve all 20 Aichi Targets adopted at COP 10 in Nagoya, Japan, in 2010. These targets, established by the UN Convention on Biological Diversity, consist of 20 specific goals to address and mitigate biodiversity loss worldwide.