Walnut market cracks open more opportunity for all in Xinjiang
Share - WeChat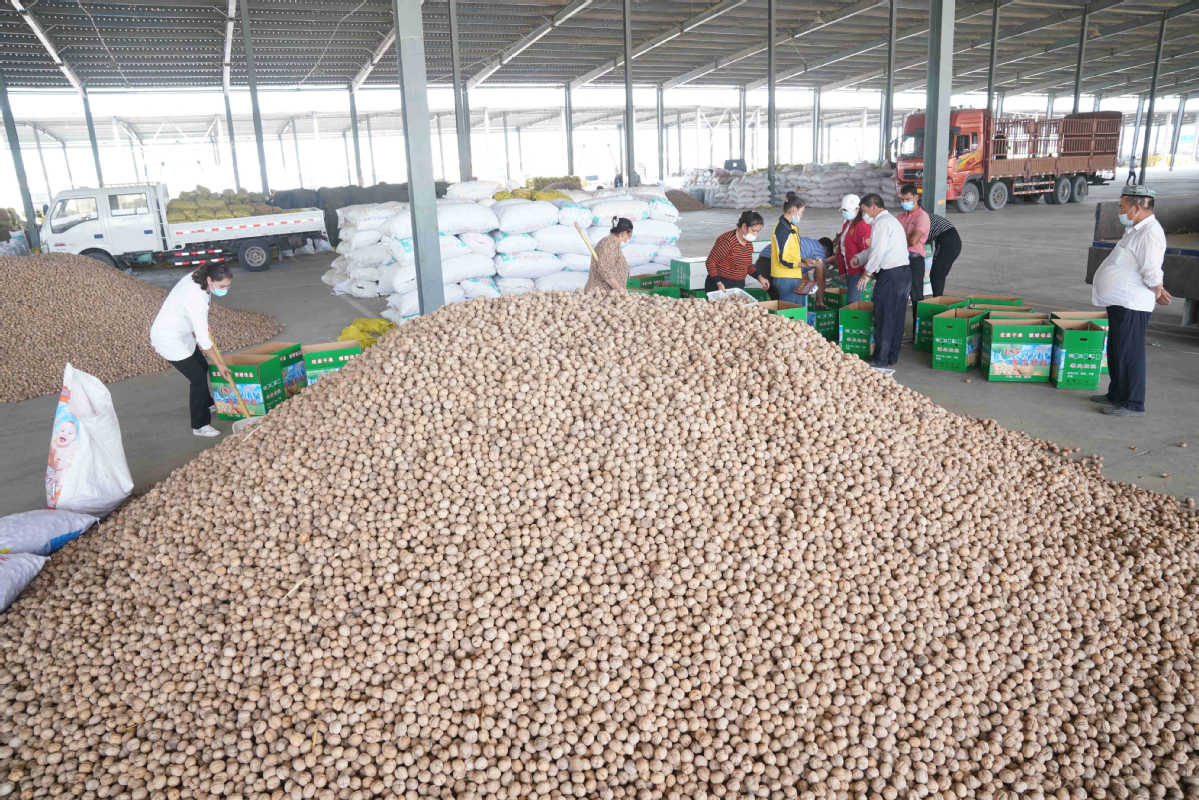 After the transactions, farmers can go to the clearing center and choose to settle their bills through cash or online payment. The fair and transparent business environment has protected the interests of local farmers.
Thanks to the convenient transportation network, the area's high-quality walnuts can be enjoyed by more people, beyond the local residents. It only takes three to seven days for those tiny nuts to be transported out of Xinjiang and reach every corner of China.
The improved logistics chain has also led the company to set up more than 5,000 online shops and counters in supermarkets across China.
"In 2020, the trade volume of walnuts in the trading market reached 130,000 tons, with an annual turnover of 329 million yuan," said Gao Guowei, deputy general manager of the company.
"This year, it is estimated that the trade volume will reach 200,000 tons and the turnover will reach about 500 million yuan."
"We aim to build the world's best walnut planting and processing base and the largest walnut wholesale and distribution center in China in two to three years," said Gao. "And we want to create a broader platform for local people to steadily increase their income and help revitalize rural areas in Hotan."