Temple renovation honors heritage
Share - WeChat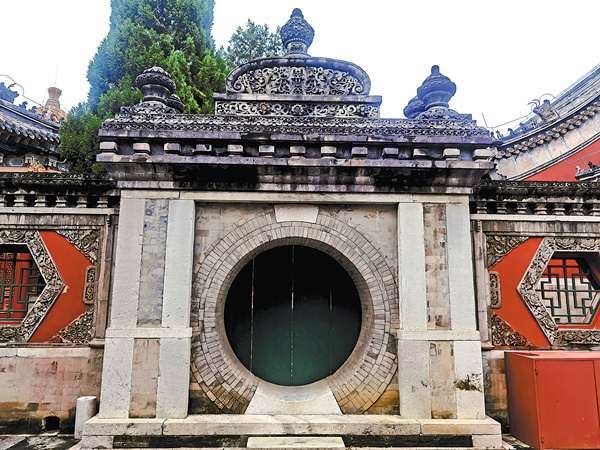 Compound of old buildings in Beijing has historical and cultural importance, Wang Kaihao reports.
Yachts play on the water in a daily show of wind-powered elegance on a section of the Grand Canal just before Wanshou Temple, which is located in the northwest of downtown Beijing. The section of water was also used for the same purpose centuries ago. The difference is that the enjoyment then was exclusively limited to royalty.
Wanshou Temple, which literally means "the temple of longevity", is now home to Beijing Art Museum. It was built during the Wanli era in 1577 during the Ming Dynasty (1368-1644).
It gradually became a place for Qing Dynasty (1644-1911) royals to pray for their own longevity before images of Buddha. They could rest there at the halfway point on their way to the Summer Palace.
Time, however, eroded its prosperity. Before the ongoing restoration of Wanshou Temple, the last major renovation was back in 1893.Then, Empress Dowager Cixi-the de facto ruler of the Qing Dynasty-was eager to prepare for her 60th birthday.
Most Popular