Henan TV marks Chongyang Festival with new shows
Share - WeChat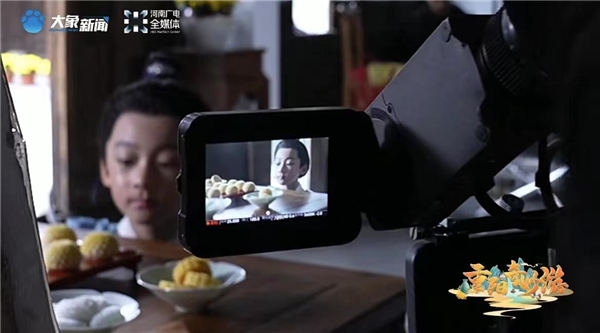 According to Xu Na, Hu Yang, a leading dancer from the China National Opera and Dance Drama Theater famous for his portrayal of Li Bai in the dance drama of the same name will act as the poet again during the show. Hu will perform a sword dance at the spectacular Yuntai Mountain in Henan, and draw on the calligraphy style of slender gold created by the Emperor Huizong of the Song Dynasty.
The opening ceremony of the Kaifeng Chrysanthemum Culture festival was actually planned by the director team of the Magical Trip series, and will take place at the Qingming Riverside Landscape Garden in Kaifeng on the night of Oct 14. "This is the only offline show we have made this year", Xu said. "We hope it will bring a different visual experience to audiences."
In Qian's view, the Kaifeng chrysanthemum festival is also part of Song Dynasty culture. "Both our online and offline shows are not only promoting the chrysanthemum festival, but also presenting our traditional culture," she said.
Most Popular