Beijing 2022 gets its skates on
Share - WeChat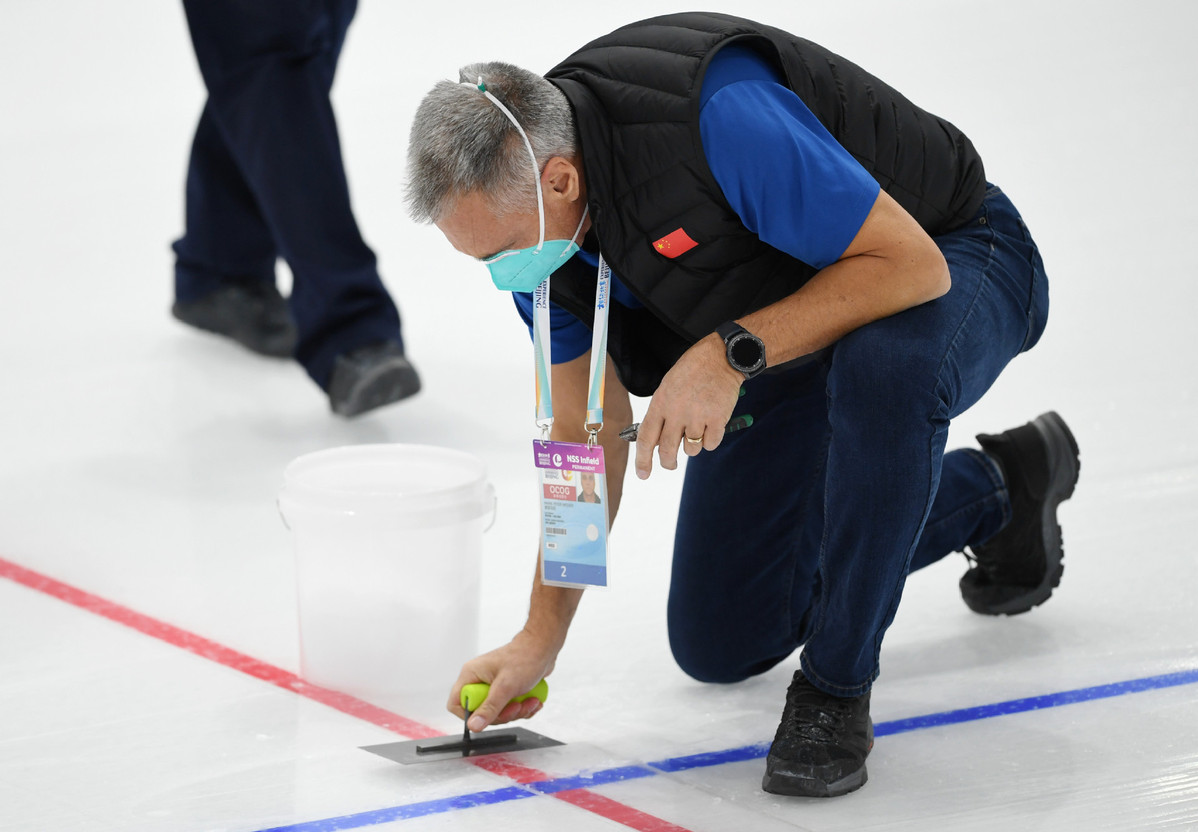 International athletes braced for key ice sports test events as organizers fine-tune Winter Games operations
With international athletes ready to do battle for Olympic qualification spots, the Capital Indoor Stadium is set to host one of Beijing 2022's most anticipated and competitive test events.
Beginning on Wednesday, the four-day figure skating Asian Open will draw international attention to the venue for the first time since the completion of its refurbishment in December, followed by an eye-catching short-track speed skating World Cup leg-the first of four Olympic qualifying events this season-from Oct 21-24.
Built in 1968 as one of China's oldest multi-purpose sports venues, the iconic gymnasium in downtown Beijing will test operations such as ice-making, timing and scoring, COVID-19 containment, security, and transport as it prepares to host the two skating sports at next year's Winter Olympics.
A total of 32 athletes from nine countries and regions across the continent have signed up for the figure skating meet, while the short-track event is expected to see 248 skaters vie for Olympic qualification points across all nine disciplines for next year's Games, which open on Feb 4.
All the 112 short-track speed skating qualification quotas for Beijing 2022 will be decided by a series of four World Cup events through Nov 28.
The complexity of hosting international visitors in large groups for the first time amid the pandemic, coupled with the technical challenges of running competitions up to Games-time standards, will help train operational staff and also identify any areas to improve on, according to organizers.
"With support from the Beijing 2022 organizing committee and local government, we are putting the finishing touches to the preparatory work with efficiency and quality," said Lan Li, deputy director of the venue's operational team, at a news conference on Monday.
"The magnitude of organization for the test events, especially the World Cup, is something that we've never experienced. Yet, having learned from an earlier test activity, our team is ready to stage safe, exciting and productive test events this time."
As part of venue trials in April, the Capital Indoor Stadium tested one of its key operations-transitioning the rink between short-track and figure skating sessions within two hours, as will happen at next year's Games.
The key task this time though will be running Games-time COVID-19 protocols following a set of policies announced by Beijing 2022 last month to collect feedback from foreign athletes, team officials and technical delegates.
As adopted during last week's speed skating China Open, all participants for the next two events will be subject to management within a bio-secure bubble with access only allowed to the gymnasium and hotels via designated shuttle services.
The use of certain high-tech health monitoring and disinfection devices is expected to make a difference for safer and more reliable pandemic containment, said the organizing committee's public health consultant.
"To handle all kinds of possible scenarios, we have put in place some advanced equipments for large-scale monitoring and instant response. We've also set up an experienced team and put contingency plans in place to deal with whatever situations might occur," said Li Jintao, director of the health commission of Beijing's Haidian district, where the gymnasium is located.
To reduce the number of operational staff and service volunteers, artificial intelligence robots will operate 24 hours a day at venues and hotels to sterilize and monitor the environment against COVID-19 infection.
Over 700 wearable thermometers, each featuring a fingernail-sized chip that sticks to a user's skin to report any significant body temperature rises, will be handed out to participants to allow the medical and epidemic control team to immediately identify any risks.