Top 10 Chinese CEOs by Forbes China
Share - WeChat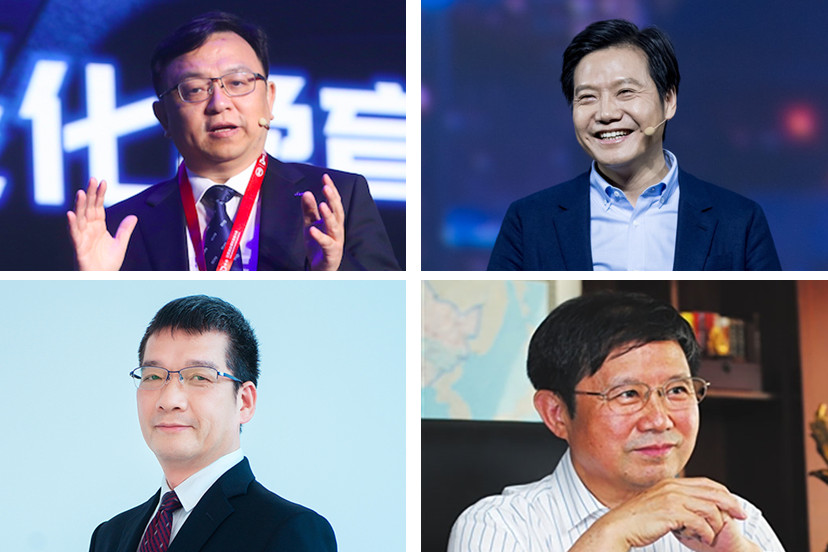 Lei Jun, CEO of China's smartphone maker Xiaomi, topped the annual ranking of the mainland's best CEOs published by Forbes on Thursday. Hu Yangzhong of Hikivison, the world's largest surveillance products maker, and Wang Chuanfu from EV company BYD ranked second and third, respectively.
The average age of the 50 CEOs is 54, and five women made the list, Forbes said.
A majority of those listed were from the manufacturing sector, while the number of internet giants on the ranking declined compared to a year earlier.
As a chip shortage still hangs over the market, the valuation of the semiconductor industry continues to maintain an upward trend. Zhao Haijun and Liang Mengsong of SMIC, China's top chip maker, were named in the Top 50, ranking in a tie at the 28th spot.
CEOs from the medical sector also had great performance, securing 10 spots on the list and accounting for 20 percent of the total.
Forbes China's Best CEOs List took into account a company's stock price performance, market value, revenue, net profit, profit growth, return on assets and return on equity for listed businesses for the years between 2018 and 2020. Share prices were based on the three years prior to May 31.
Let's see the Forbes China Best CEO list this year.