Green vision, hi-tech fuel Chinese NEVs' march to European market
Share - WeChat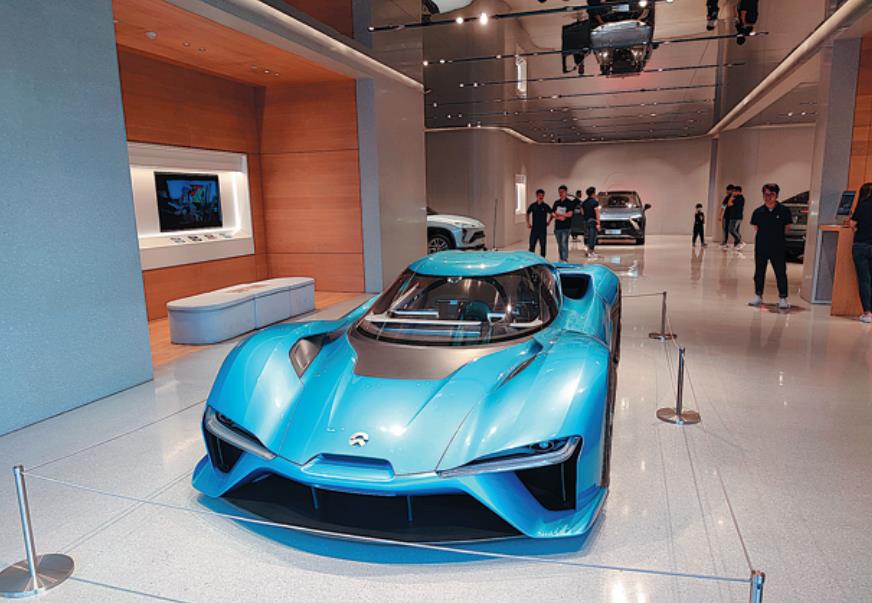 BRUSSELS - Chinese New Energy Vehicle manufacturers are speeding up launches of their latest models in overseas markets, as the global auto industry is turning to low-carbon.
From the iconic sedan brand Hongqi to emerging start-ups such as NIO and XPeng, Chinese NEV makers are now more confident than their predecessors with a green vision and cutting-edge technology in more mature and rather competitive markets such as Europe and the United States.
Greener vision
It is no coincidence that many Chinese electric vehicle makers choose Europe as the first stop of their overseas launch, as the region lures such industries with favorable policies.
Chinese EV brand XPeng started to export its smart electric coupe P7 to Norway in August, after its G3 has made its way to the European market for almost a year. One month later, BYD announced that the total number of its pure-electric Tang SUVs shipped to Europe exceeded 1,000 units.
"Now is a good time for the export of new energy vehicles of independent brands, especially in the European market," said Xu Haidong, deputy chief engineer with the China Association of Automobile Manufacturers.
Most of the NEV products in the European market are hybrid, which creates a competitive edge for pure electric vehicles, said Xu. The subsidies for new energy vehicles in European countries also form a preferential policy environment.
As an emerging EV manufacturer in China, NIO has opened its first NIO House, a flagship shop with a cafe and showroom, in Oslo and started selling its vehicles in Norway at the end of September.
"The Norwegians are investing very heavily in green technology, and I think that also NIO from China is coming to Norway with their green technology like the swapping stations," said Marius Hayler, CEO of NIO Norway.
Hongqi, one of China's oldest automaker FAW's high-end brand, said recently that it had received about 500 orders for its e-SUV in Norway, thanks to the environmentally friendly policies and good infrastructure for electric vehicles in the northern European country.
In Britain, a total of 750 electric vans made by Maxus, a subsidiary of the Shanghai-headquartered carmaker SAIC Motor, is to be added to the delivery company DPD's fleet, marking Britain's largest-ever single order of Chinese-brand vehicles.
The vehicles, including 500 3.5-ton vans and 250 smaller ones, will double DPD's e-vehicle fleet to 1,500, making it among the country's top e-vehicle operators.
Wang Rui, general manager of SAIC Maxus, said that the main highlight of the company's sales in 2020 is in developed countries, and the biggest highlight is in Europe, where it became a leader in the local niche market with more than 5,000 NEVs exported last year.