Thousands evacuated as heavy flooding hits Shanxi and Shaanxi
Share - WeChat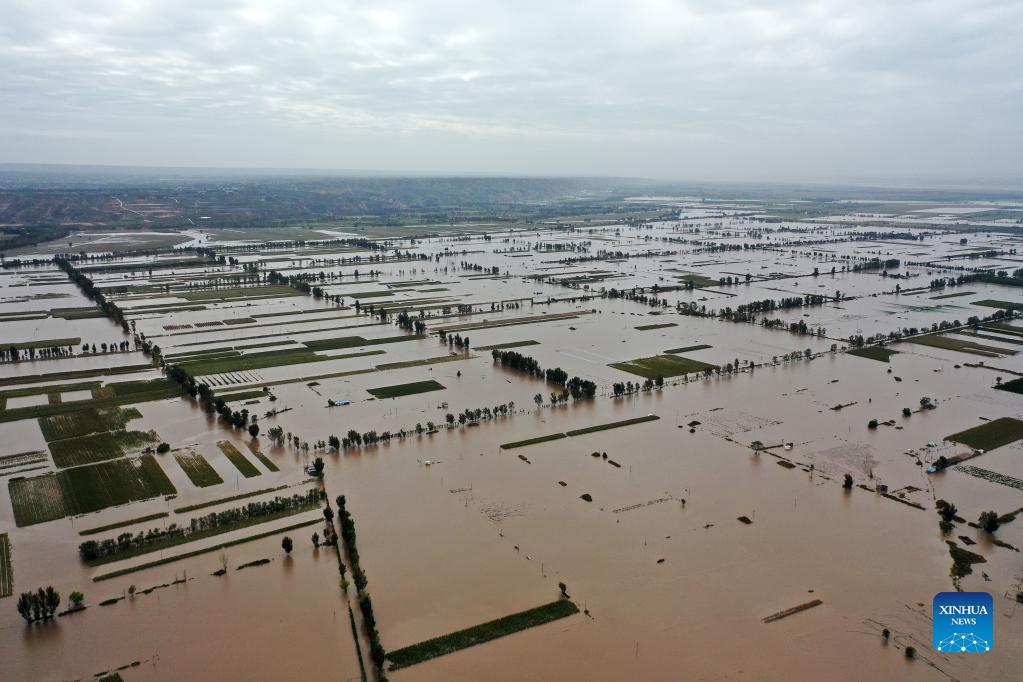 The China National Commission for Disaster Reduction and the Ministry of Emergency Management jointly issued a level four emergency response on Saturday as heavy flooding hit the provinces of Shanxi and Shaanxi.
The two government bodies have sent a working team to the affected areas to help with disaster relief.
China has a four-tier flood control emergency response system, with level one being the most severe.
More than 1.75 million people in 76 counties in Shanxi have been affected by the floods, with 120,100 having been evacuated, the provincial emergency management department said on Sunday.
More than 17,000 houses have collapsed and 190,000 hectares of farmland have been damaged by the flooding, it said.
Meanwhile, 60 coal mines have suspended operations after heavy rain lashed the coal-rich province, local authorities said on Friday.
Recent rainfall across large parts of the province has led to rising water levels and flooding in multiple rivers, the provincial emergency management department said.
Operations at 372 non-coal mines, 14 hazardous-chemical enterprises, over 1,000 construction projects and 166 scenic spots have also been suspended.
The province has allocated 20 million yuan ($3.1 million) for disaster relief work for people severely impacted by flooding and has activated a level three emergency response for natural disasters.