Zhejiang free trade zone keeps chugging on
Share - WeChat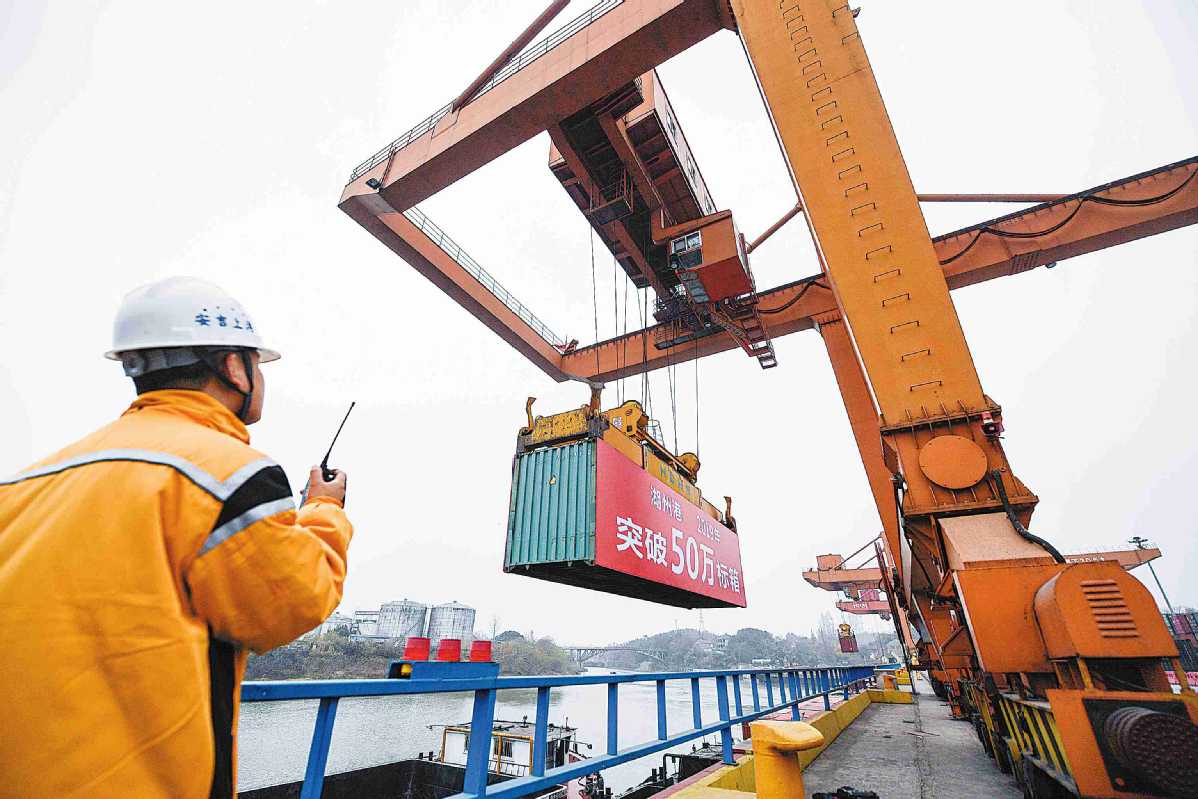 Four urban areas within FTZ each have industrial, commercial focus
For Zhou Yuhan, a senior manager with CNOOC Zhejiang Ningbo LNG Co Ltd, what amazed him most was the high efficiency and superb business environment his company witnessed in Ningbo area of Zhejiang free trade zone, especially during the construction of his company's recently launched bonded LNG warehouse, the first one of its kind in Zhejiang.
"It took only eight months between our first application and the final acceptance test of the warehouse. It's really amazing and stunning speed," Zhou said.
China (Zhejiang) Free Trade Pilot Zone in Zhejiang province has been making great efforts to further liberalize trade in the area as well as promote common prosperity and integration of the Yangtze River Delta region.
The zone was expanded last year after receiving approval from the State Council to add Ningbo, Hangzhou and Jinhua-Yiwu areas to its existing Zhoushan area.
First set up in Zhoushan in 2017, the zone back then was made up of both inland and waterside areas covering 119.95 square kilometers. Last year, Zhejiang FTZ doubled its size when the three new areas were added.
In the first half, Zhejiang FTZ added 24,827 market entities, up 100.7 percent year-on-year, accounting for 8.6 percent of the newly added market entities in the province, and contributing 11.4 percent to the province's foreign investment.