British economy going through 'adjustment', says Johnson
Share - WeChat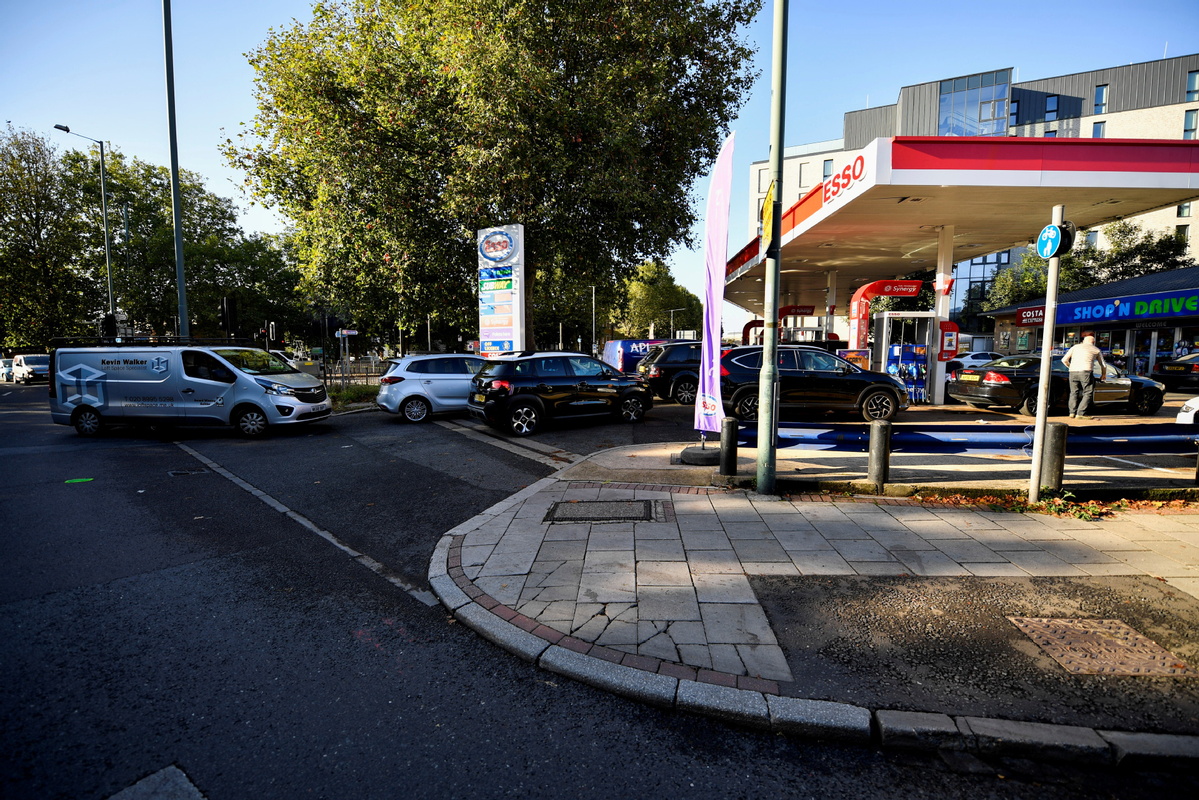 Britain's Prime Minister Boris Johnson has said that current turmoil being caused across the country by a breakdown of the fuel supply chain, and empty shelves in shops, caused by a shortage of delivery drivers in the aftermath of Brexit, are signs of a "period of adjustment" as the country changes from "a broken model of the UK economy that relied on low wages and low skill."
In an interview with the BBC, given at the start of the Conservative Party's annual conference, Johnson said that for many years the country had got by without investing properly and relying upon cheap labor, often from countries in central and Eastern Europe, workers who had been working in the United Kingdom because of the freedom of movement that came with membership of the European Union.
Since Brexit, Britain has suffered a major shortage of delivery drivers, with the novel coronavirus pandemic also a major contributory factor, and the Road Haulage Association estimates that there is a shortage of around 100,000 drivers, and of those, around 20,000 have left for what it called "Brexit reasons".
The government that ended freedom of movement has had to backtrack and offer emergency visas to drivers from the EU — a move described by the British Chambers of Commerce as "throwing a thimble of water on a bonfire" — and the army has been called in to deliver fuel after huge queues of motorists led to many petrol stations running out altogether.
But Johnson insisted it is all part of movement toward a more positive future.
"What we had for decades was a system whereby (sectors like) the road haulage industry ... were not investing in the truck stops, not improving conditions, not improving pay and we relied on very hard-working people who were willing to come in, largely from European accession countries (those that joined the EU in 2004, such as some eastern European countries), to do that work under those conditions," he said.
"What you need to do is make sure that people now invest in basic equipment, such as truck stops, and better pay.
"When people voted for change (at the Brexit referendum) in 2016 and when people voted for change again (at the general election) in 2019 ... they voted for the end of a broken model of the UK economy that relied on low wages and low skill and chronic low productivity, and we are moving away from that."
Another sector that has been hit hard by a shortage of workers, who in the normal course of events would largely have come from the EU, is agriculture.
The Times reports that fruit pickers are being hired from locations as far away as Kazakhstan, Kenya, Nigeria, the Philippines and Barbados, and British farmers have warned that thousands of pigs could end up being culled because of a crisis caused by labor shortages, but again Johnson said this was part of economic readjustment.
Chancellor of the Exchequer Rishi Sunak, who gave his major address to the party conference on Monday, backed up Johnson's theory.
"If (the delivery crisis) catalyzes people to think about their supply chains and their business differently, to then invest in technology or equipment that can help drive up productivity, because now wage levels are higher … that can be a good thing," he said. "This doesn't happen overnight; it's a process."