Britain sparks fresh spat with France over fishing
Share - WeChat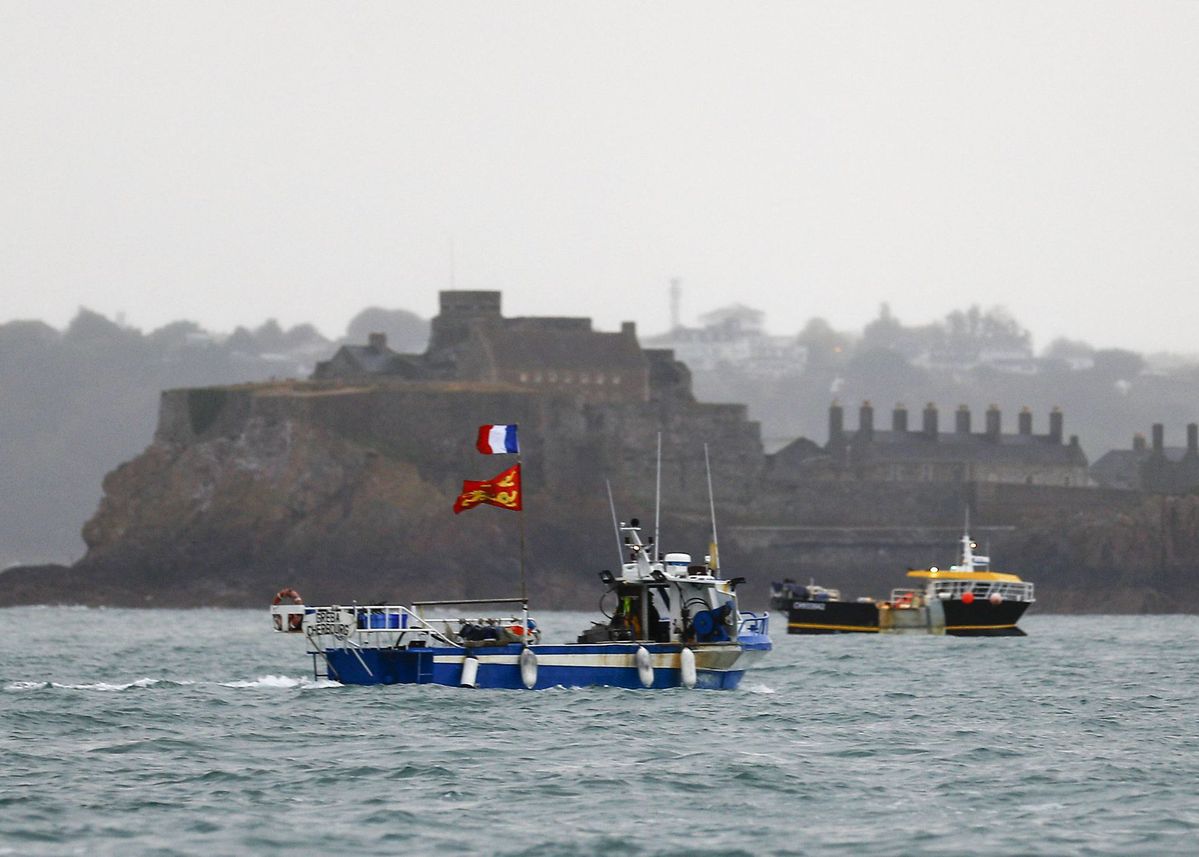 The United Kingdom risked further straining Anglo-French relations after saying it had rejected nearly 75 percent of applications from small French vessels to fish in British coastal waters under the terms of the Brexit withdrawal agreement.
Britain's divorce treaty agreed with the European Union last year approves EU boats to fish in Britain's 6-12 nautical miles (11-22 km) coastal territory if they can prove they had fished in the zone at least once a year in four of the five years between 2012 and 2016.
The UK government said on Tuesday that in the latest round of applications just 12 licenses were granted to small French vessels, or those under 12 meters, from a total of 47 requests to fish in the UK's inshore waters, reported British media.
In response, France's maritime minister Annick Girardin denounced the decision in a statement, quoted by French newspaper Le Monde. "It's a new refusal by the British to implement the conditions of the Brexit agreement despite all the work we have done together," she said. "French fishing should not be taken hostage by the British for political ends."
She added: "I have only one watchword; to obtain definitive licenses for our fishermen as the accord foresees."
The Daily Telegraph reported that later on Tuesday, France's Europe minister, Clement Beaune, told the RTL radio station: "We will not hesitate to take retaliatory action, collectively. We understand and share the exasperation of our fishermen. We cannot cooperate in confidence with the UK while the deal is not respected."
Last week, Beaune told a French parliamentary hearing the UK was being "unsportsmanlike "in its administration of license requests, noted The Guardian newspaper. "We are at the end of our patience. We are continuing our fight," he said.
The UK government has said that overall, it has granted 117 EU licenses for its sensitive inshore territorial waters, and approximately 1,600 permits to fish in all UK waters, noted the BBC.
In May, France threatened to cut off electricity supplies to the Channel Island of Jersey over the so-called fish wars. The UK sent two navy ships to patrol the area after French fishermen staged a protest outside the port of St Helier.
The BBC on Wednesday quoted a spokesman from the UK's Department for the Environment, Food and Rural Affairs, as saying their approach "has been reasonable and fully in line with our commitments in the Trade and Cooperation Agreement (TCA)".
"As regards the 6-12 nm zone, as set out in the TCA, EU vessels must provide evidence of a track record of fishing activity in those waters," he added.
The decision by the UK increases diplomatic tensions between London and Paris, just weeks after the row over the Australia-UK-United States AUKUS military pact. There has also been dispute over the record-breaking numbers of migrants crossing the Channel this summer.