Political strains weigh on execs
Share - WeChat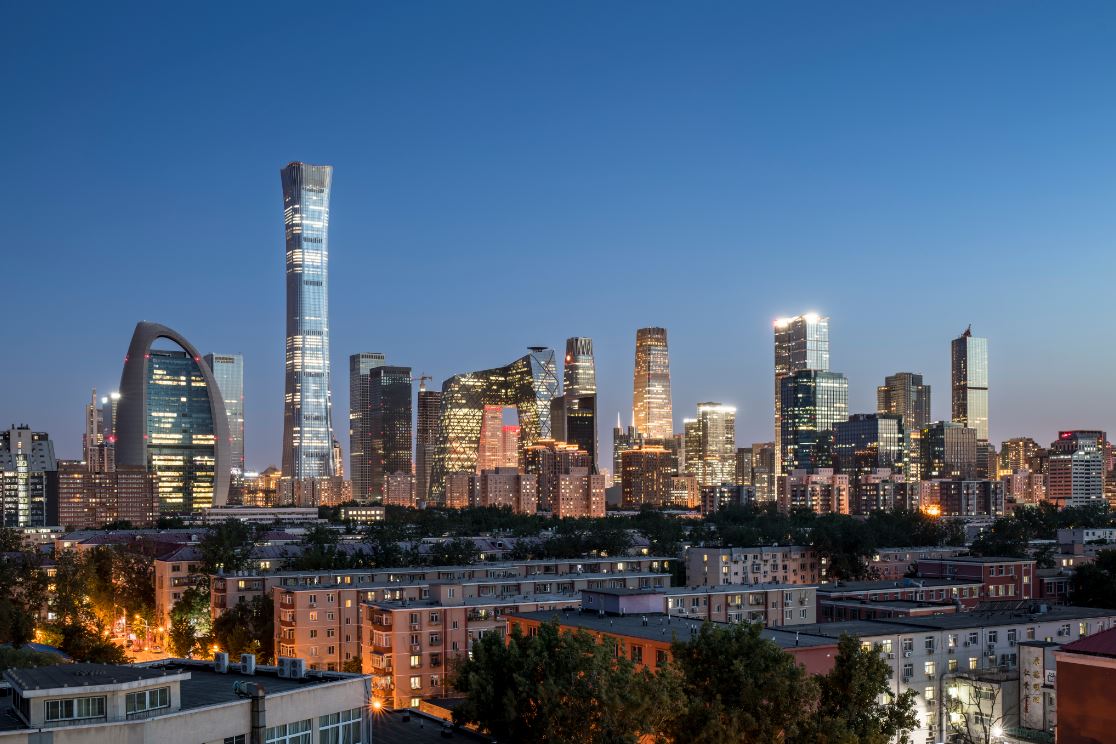 More than 70% of US firms in China worry about bilateral ties, poll shows
Companies from the US operating in China are more worried about strains in the relationship between the two countries than they are about regulatory transparency and intellectual property issues.
Seventy-one percent of the US companies polled in a survey said geopolitical tensions are a significant worry for their business executives in China, according to a report released by the American Chamber of Commerce in Shanghai at a webinar on Thursday.
"Improved US-China relations is something all of our members are really hoping for, and that's really what would smooth the way for greater growth," said Ker Gibbs, the chamber's president.
In its survey, 55 percent of the respondents agreed that improved bilateral relations will benefit their industry over the next three to five years.
The webinar last week was co-hosted by the China Business Studies Initiative at the University of San Francisco.
The political tensions and talk of a decoupling of the countries' technology sectors weighed heavily on chamber members engaged in electronics, with 90 percent of them saying the issue will be a top challenge in the next three to five years, according to the 2021 China Business Report.
For some companies, even though the tensions haven't caused them to divert current investments out of China, it is a negative factor when considering further market expansion, the report said.
Gibbs notes that there is no mass movement among companies to leave China or to move production entirely out. There's a real reluctance to decouple from China as a production base because of the sophistication of the manufacturing ecosystem in China.
Gibbs made similar points in a recent interview with Global Trade Talks, a podcast by law firm Crowell& Moring. "Everyone's on a heightened state of alert," he said in the podcast. "It is becoming more difficult to navigate with this sort of narrowing of space with which to operate," said Gibbs, referring to export controls introduced by the US.
"We've got sanctions on the US side, and then we've got counter-sanctions on the Chinese side. So the space to navigate is becoming more narrow, and remaining compliant in both countries is more challenging."
In this year's survey, intellectual property-an issued raised over the years by foreign companies-did not make it into the top concerns. As for China's regulatory environment, the report shows that it continues to improve, particularly in areas such as companies' ability to obtain licenses.
"It (China) is not a perfect place for IP protection… but if we look at the trends over the last five years, what we do see is continued improvement," Don Williams, a partner at law firm Hogan Lovells International, told the webinar.
Gradual improvement
There has been a gradual improvement in both the regulatory environment and actual intellectual property rights infringements over the past five years, said Williams. China has set up special IP courts in Guangzhou, Beijing and Shanghai, he said. On average, foreign companies win almost as often as Chinese companies do in these courts, which is "a good sign" and reflects the improvements, Williams said.
Gibbs said that while protection and enforcement remain a problem for a number of companies, much progress has been made, so it's "moving in a good direction".
For US businesses, it's the Chinese growing middle class and the buying power of consumers that are providing tail winds, said Gibbs. "From a brand point of view, we still have an adequate reservoir of goodwill in China," he said. "The Chinese people in general still have favorable perception toward our brands."
But he noted that "it's not an unlimited reservoir; it has started the process of draining".
In contrast to the notion that US companies' China operations take away US jobs, the report found a 4.6 percentage-point increase in the number of companies reporting that their China operations added to their US employment and operations, rising to 28.6 percent.
"It is clear that there are a large number of jobs in the United States that are supporting the growth in business in China," said Gibbs.
He said his group will work to communicate the notion that US businesses in China can translate into jobs in the US, so that the US government and the people can "see the overall relationship in the larger context of the benefits of this relationship that do flow back to the US and do flow back to the American workers".