2,572nd birthday of Confucius commemorated in Shandong
Share - WeChat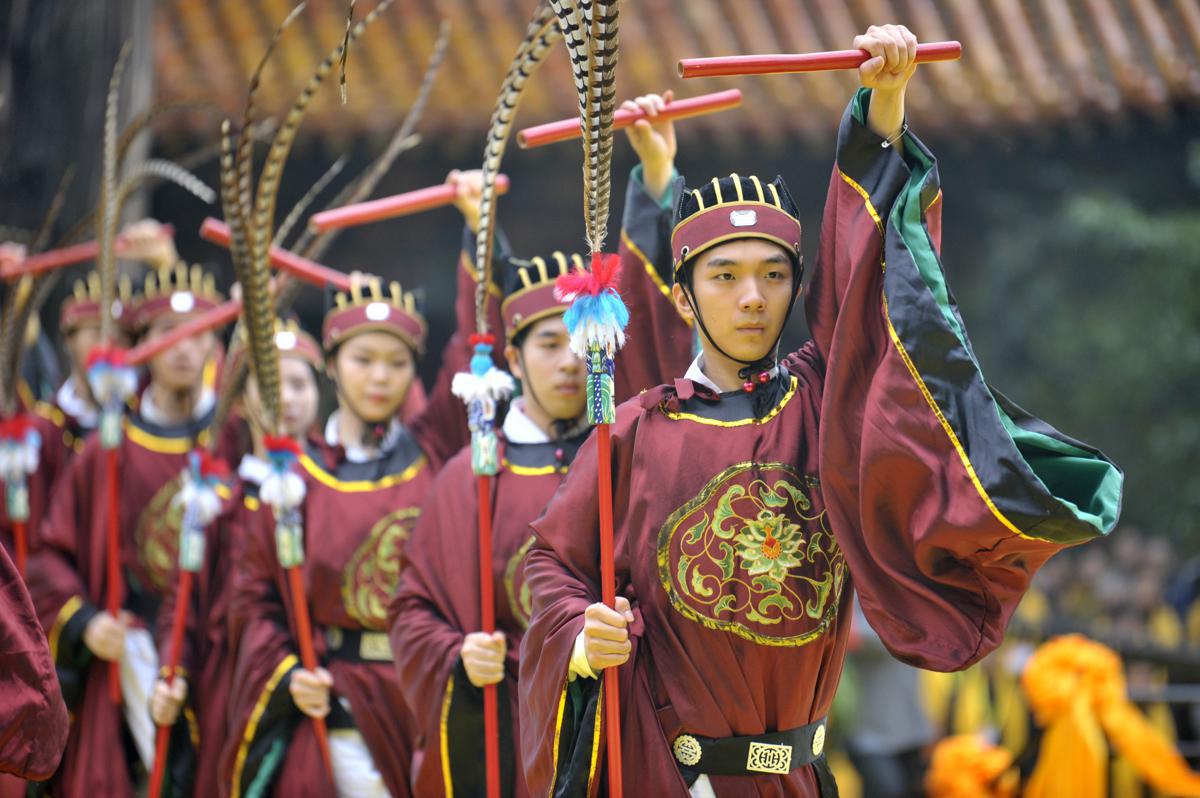 A ceremony was held on Tuesday morning to commemorate the 2,572nd birthday of Confucius in Qufu of Jining city, Shandong province, the home province of the great Chinese thinker.
People can also log on to a cloud platform launched by Jining to pay respects to Confucius.
Confucius temples across China -- including those in Beijing, Shanghai, and the provinces of Zhejiang, Hunan and Sichuan -- also held ceremonies in recent days to remember the sage.
Confucius (551-479 BC) lived in the Spring and Autumn Period (770-476 BC). He was the first Chinese person to set up private schools and enroll students from all walks of life. He is believed to have been born on Sept 28.
His disciples collected many of his sayings and quotations and compiled them into a book known in English as the Analects which has deep influence over Chinese culture and society.