Smart mobility for internet of vehicles revved up
Share - WeChat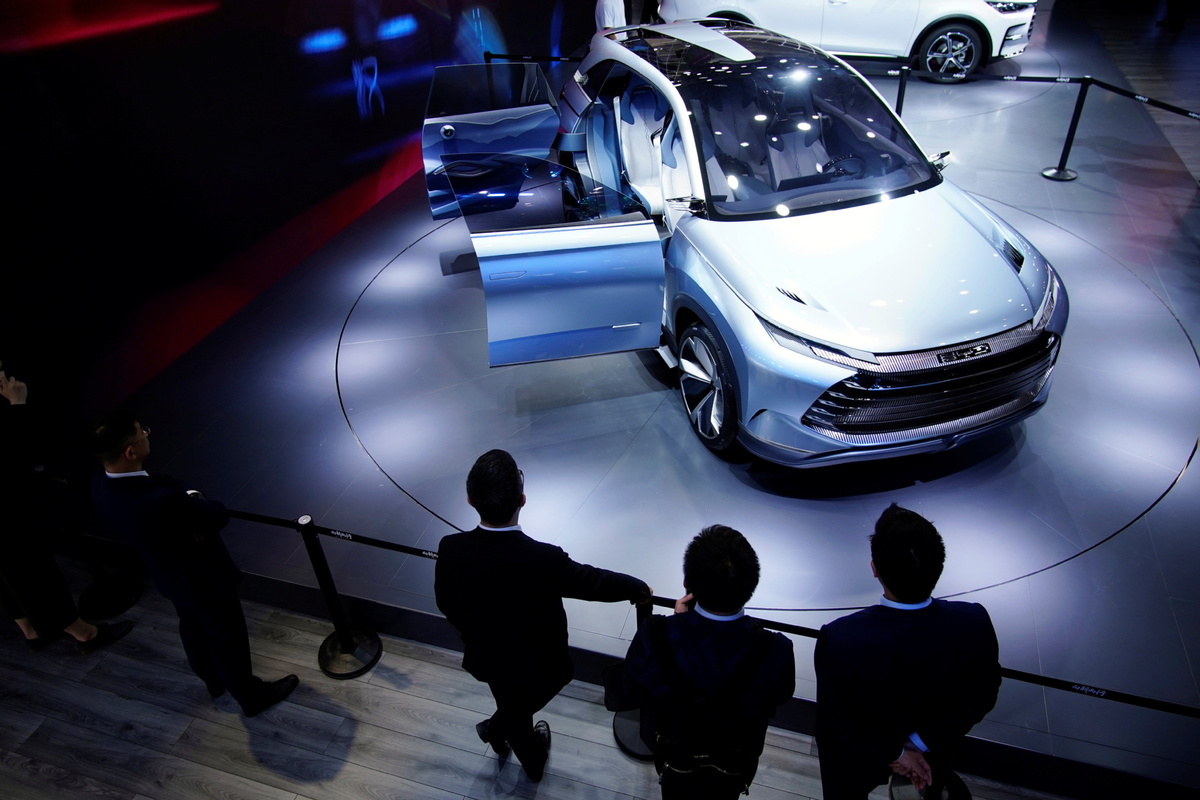 China's auto industry is revving up the development of smart mobility for internet of vehicles, as more consumers demand a social safety experience while driving, a top company executive said.
"To meet the social safety demand, rising car manufacturers began to pay more attention to the personalized experience of users and the long-term connection with them," said Shen Pei, general manager of strategic design on smart mobility of Tencent Holdings.
According to Shen, social safety means users want to stay connected with their important social relations and enjoy their favorite entertainment content while driving. Some also demand the best routes based on real-time traffic updates.
"It is important to combine mobile content, service ecology and car scenarios for smart mobility, which will allow users to naturally enjoy familiar digital services through safer interactions," said Shen at the IAA Mobility show in Munich, Germany, earlier this month.
For years, China has stressed intelligent, connected vehicles, and the development of IoV, or internet of vehicles, which is seen as an important way to relieve pressure on transportation, reduce energy consumption and minimize carbon emissions.
The country's automakers and tech companies have been developing smart mobility solutions for commuters, including navigating routes and in-car entertainment, to transform future transportation via digital connectivity.
According to a Tencent report, users meet their demand for social safety through their mobile phones. More than 75 percent of drivers regularly use their smartphones while driving, which has caused many traffic safety hazards.
"Therefore, a sound ecology on open content, service and social experience is needed to help reduce risks and improve operational efficiency," he said.
Shen noted that the company has integrated its resources of social networking, content and services into the car. For instance, users can enjoy mainstream entertainment service content through its platform Aiquting within the car.
"Through the integration of the unified account system, consumers can synchronize their account rights, personal collections and service usage status between the car and each smart terminal, so that life in and out of the car can be seamlessly connected," he added.
Wang Zhijun, vice-minister of the Ministry of Industry and Information Technology, said at a conference that China is opening a new window on the development of large-scale IoT, including IoV, and also creating an opportune period for related companies to map out and get a head start in the field.