Agricultural drone makers eye overseas markets
Share - WeChat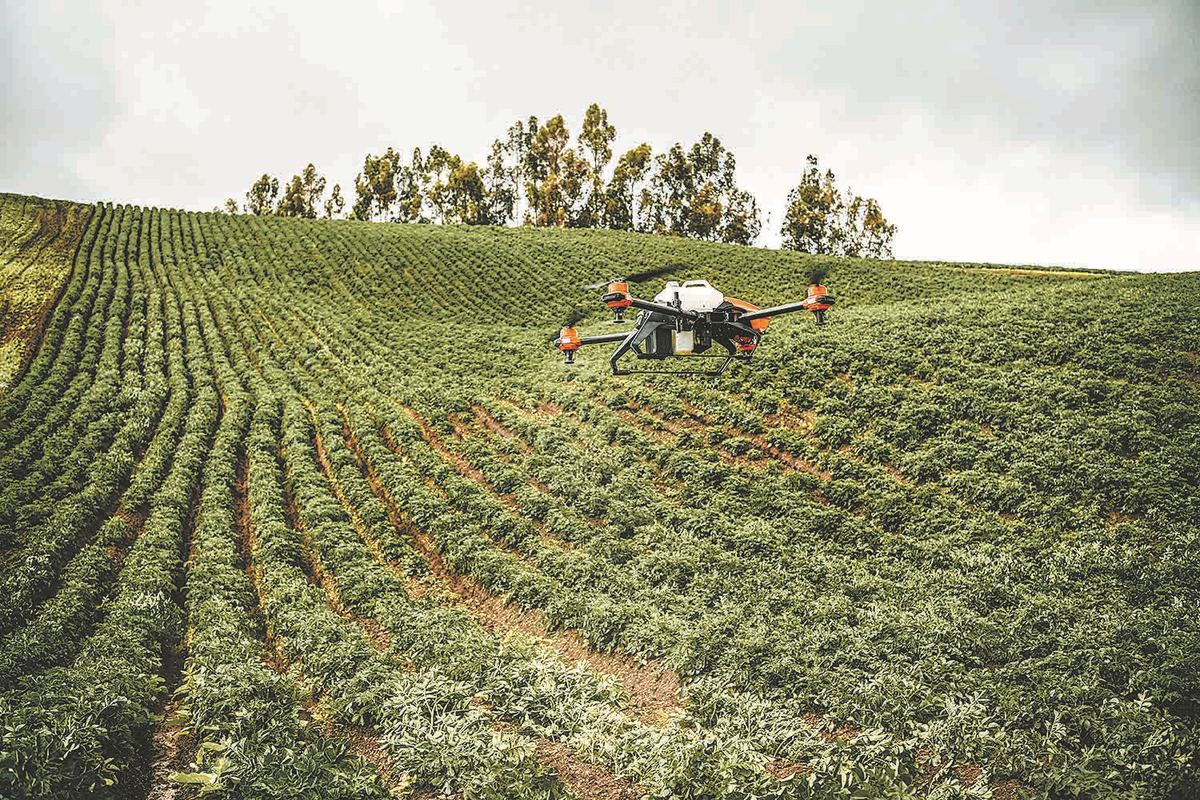 Sales of unmanned devices on the rise despite pandemic
Entrepreneur Ma Zhiqiang is introducing innovative Chinese technologies, including agricultural drones, to Ecuador, a South American nation known for its crops such as bananas, cocoa and coffee.
Ma, who used to work as a technician for a Chinese medical equipment company, was sent to Ecuador for eight months in 1982 as part of his duties.
Attracted by the nation's beautiful and diverse landscape, after returning home to China, he quit his job and returned to Ecuador to start a business.
Born to a farming family, Ma has a strong feeling for the land, and started a farm to grow rice, cocoa and mangoes. Due to a shortage of smart agricultural equipment, most farmers in Ecuador still rely on manpower to seed, fertilize and spray pesticides on their land.
"I found that although the agricultural economy in Ecuador is developed, local farmers often face a heavy financial burden and low profit margins. They are in great need of efficient and precision equipment such as drones to improve working efficiency," Ma said.
"Chinese agricultural drones have taken the lead in high-precision navigation and spraying, so I wanted to introduce cutting-edge Chinese technologies and products to Ecuador," Ma added, noting that fully automated drones are ideal for use on banana plantations.
Compared with traditional manual spraying and fixed-wing aircraft, such drones have intricate technology to accurately control droplet size, flow rate and spray area. With a powerful downdraft, minute droplets are spread evenly on crop leaves, reducing chemical drift to safely minimize environmental contamination.
After careful analysis and comparison, Ma finally chose devices developed by XAG, China's largest agricultural drone manufacturer.
"My team and I initially bought several drones to demonstrate the spraying effect to local farmers. We even provided free plant protection services so they could familiarize themselves with the new technology. We also attended large agricultural exhibitions, trade fairs and academic forums to promote farm drones," Ma said.
His company Megadrone SA has collaborated with Dole, one of the world's largest producers and distributors of high-quality fresh fruit, and with German life sciences company Bayer. It also offers drone pilot training courses to create employment opportunities for young people in rural areas.
"Next, we plan to establish a long-term cooperation mechanism with local governments and educational institutions in Ecuador to promote drone technology and equipment through schools and other institutions," Ma said.
His company has business partners in Brazil and Chile. "Potential customers have also emerged in Colombia and Argentina," Ma said, adding that he hopes to provide quality services to more clients in South America.