Theme park showcases benefits of bilateral ties: China Daily editorial
Share - WeChat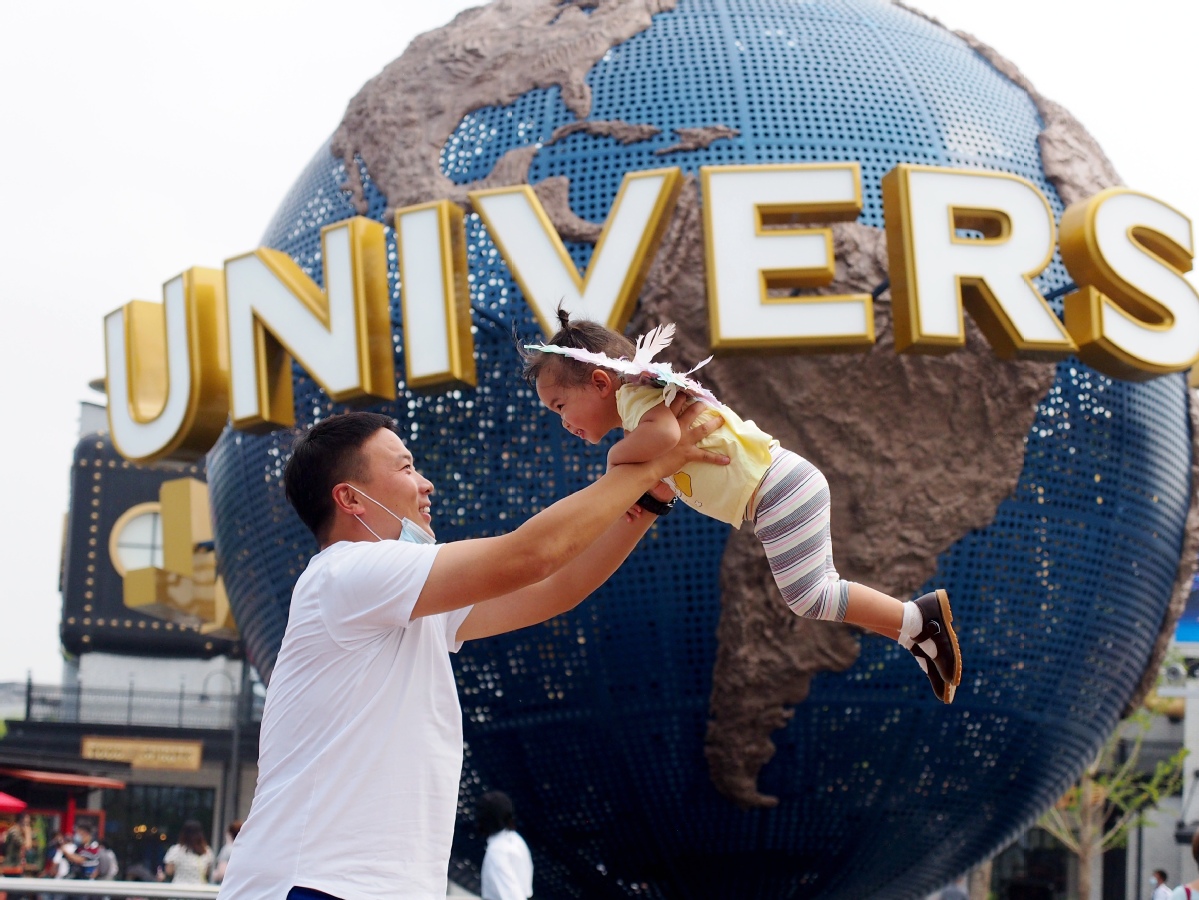 Harry Potter, Transformers, Minions and Jurassic Park. If you are a fan of Hollywood movies and want to relive the thrilling and heartwarming moment when you first saw these iconic characters and film scenes, welcome to Universal Studios Beijing.
The theme park, which is part of Universal Beijing Resort that also includes Universal CityWalk and two hotels, officially opened on Monday. All tickets for the opening, which went on sale on Sept 14, sold out within a minute, despite the ticket sales system crashing because of the number of people trying to purchase them. That the high-priced tickets sold like hot buns shows how enthusiastically Chinese visitors have embraced the new entertainment venue in Beijing. The fifth Universal Studios worldwide is the Chinese capital's first foreign-brand amusement park.
The 35 billion-yuan ($5.4 billion) project, first proposed 20 years ago, is expected to attract around 12 million visitors each year, and thus give a huge impetus to Beijing's cultural and tourism sector. The resort has become a new growth point for the region, as it has already created 12,000 to 15,000 jobs after the start of formal operations, and will indirectly provide 90,000 jobs in the transportation, logistics, cleaning and food sectors. The leisure, catering accommodation and vacation industries in the Beijing-Tianjin-Hebei area will also benefit from the park's opening.
It is noteworthy that the theme park has opened its doors to the public at a time when Sino-US ties are being marred by their differences on issues such as trade, human rights, Taiwan and the South China Sea. Despite this, the popularity of Universal Studios in China reflects the role that culture can play as a bridge to improve understanding and amity among people, which is the foundation of healthy bilateral relations.
The opening should also instill confidence in the Chinese market as a haven for foreign investment, including that of US companies. "The outlook among foreign businesses in China remains relatively positive, largely due to the Chinese government's early and stringent response to the pandemic, an improving investment environment, and anticipation of a more predictable policy environment," according to the 2021 Business Climate Survey released by AmCham China earlier this year.
This has not come easily, especially because normal business and commercial activities often fall victim to the political quarreling between nations and the nationalistic sentiment that it can evoke among the public.
As the enthusiastic welcome given to Universal Beijing Resort shows, economic and business relations are mutually beneficial. They should not be pulled off track by the tug of war of political wrangling.
Most Viewed in 24 Hours
China Views