Was US war on terror a front for geopolitical goals?
Share - WeChat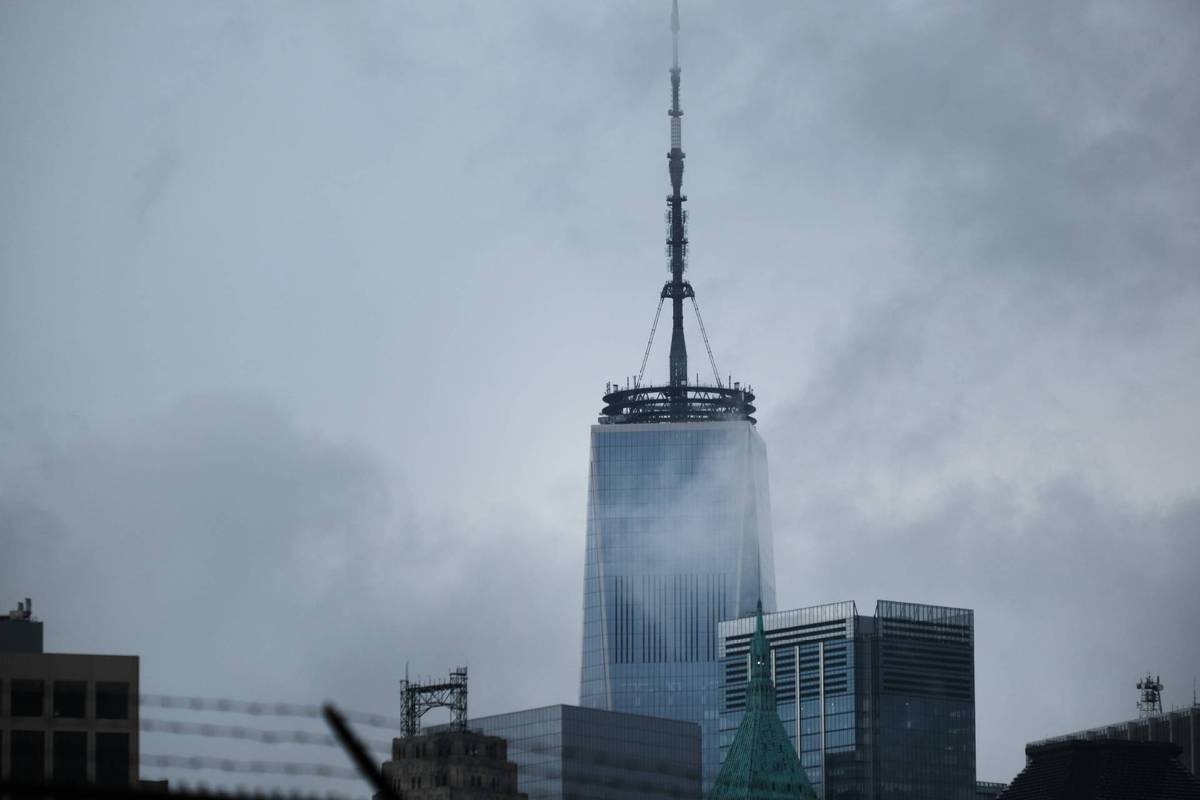 Everyone knew the US was going to take revenge for the 9/11 terrorist attacks, but few could have foreseen just how far it would go. Its declaration of a so-called global war on terrorism was ominous in both its scope and vagueness, considering the literally global nature in fighting against an unconventional warfare tactic with both physical and psychological dimensions. This was the first sign that the US response to those attacks wasn't going to be in the name of justice but was rather a move to advance ulterior objectives that remained to be seen.
Bombing Al Qaeda's network in Afghanistan, which the US claimed was responsible for organizing the 9/11 terrorist attacks, didn't meet with any objections from observers. But its sudden shift to carrying out regime change against that country's largely unrecognized Taliban rulers showed how quickly "mission creep" was setting in. Shortly thereafter, this evolved into what the Americans condescendingly described as "nation-building", which refers to completely changing the sociopolitical fabric of invaded countries.
It then began to dawn on observers that the US was exploiting the initially righteous cause of taking revenge for the 9/11 terrorist attacks in order to advance its self-interested zero-sum geopolitical goals. In the Afghan context, these can be simplified as the desire to use that geostrategically positioned country for the purpose of promoting other regime changes throughout the Central and Southwest Asian region via the "color revolution" attempts that later followed in the former Soviet Republics during the preceding years.
Former national security advisor Zbigniew Brzezinski's 1997 book set the basis for all of this. Titled The Grand Chessboard: American Primacy and its Geostrategic Imperatives, the Polish American mastermind proposed doing everything in his adopted country's power to keep China and Russia apart from one another in order to prevent them from joining forces to counter US unipolar designs in Eurasia. Dividing and ruling what he provocatively described as the "Eurasian Balkans" stretching from West Asia to Central Asia was a key goal.
The subsequent US Iraq War in 2003 under the pretext that its formerly American-allied leader possessed so-called weapons of mass destruction and might have had a role in the 9/11 terrorist attacks through his alleged but ultimately debunked ties with Al Qaeda, was complementary to its Afghan War. Iraq, just like Afghanistan, is geostrategically positioned, albeit in the center of West Asia as opposed to the triregional space where Afghanistan is located. Still, the strategic parallels are close enough.
Few observers realized that the spree of "color revolutions" in 2011, nowadays popularly described as the so-called "Arab Spring", was preceded nearly a year prior by an almost identical attempt in Central Asia following the 2010 "color revolution" in Kyrgyzstan. That summer, the chaotic conditions catalyzed by regime change were exploited to provoke ethnic tensions between that country's Kyrgyz majority and its Uzbek minority, which nearly led to a more widespread war. Cooler heads prevailed, though, and the destabilization was contained.
Regrettably, the worst-case scenario was unleashed in the interconnected North African and West Asian space (which is not accidentally one of the two regions identified by Brzezinski as the "Eurasian Balkans", which he wanted the US to divide and rule). Some Western observers at the time tried to partially attribute this to the so-called "inspiration" of Iraq's alleged US-imposed "democracy". Of course, it's now known that this was really a hybrid war triggered by the external exploitation of preexisting identity conflicts by US-backed NGOs and others.
The purpose in pointing this out and comparing it to the failed uprising in Central Asia less than a year prior is to show the geostrategic connection between the US wars on Afghanistan and Iraq, which were officially launched on "anti-terrorist" pretexts but eventually evolved into "nation-building" projects aimed at laying the basis for carrying out regional regime changes for dividing and ruling the "Eurasian Balkans". Neither war was ever sincerely about anti-terrorism or American national security; instead, these wars involved self-interested geopolitical goals.
The "Arab Spring" swiftly spread to Libya, which is also located in the center of its region of North Africa, and prompted a NATO-led war on the basis of responding to its former leader's alleged "state terrorism" against his people. Once again, "anti-terrorist" pretexts were exploited for advancing ulterior objectives of a geopolitical nature, particularly facilitating the West's ultimately failed "nation-building" project in this energy-rich state. The pattern at play is unmistakable and proves that there's a "method to the madness".
The lesson to be learned is that while terrorism objectively exists and should unquestionably be countered, this noble goal has been exploited by the US as a front for geopolitical goals. In the Iraqi and Libyan cases, no actual terrorist threats existed to Western interests until after those countries were destroyed and attempts were made to rebuild them into "democracies". In the Afghan one, only Al Qaeda posed a threat to others and not the Taliban, which never had any foreign expansionist plans and in hindsight should never have been overthrown.
The US global war on terrorism counterproductively made terrorism even worse by creating plenty of fertile ground for this evil phenomenon to rise throughout the "Eurasian Balkans" as America advanced its self-interested geopolitical goal of trying to divide China and Russia by proxy. It is now incumbent on those two and their fellow partners, who respect international law and are sincerely devoted to fighting against this scourge, unlike the US, to join forces in thwarting these terrorist threats in order to clean up the mess the US left across Eurasia and beyond.
Andrew Korybko is a Moscow-based American political analyst.
The opinions expressed here are those of the writer and do not necessarily represent the views of China Daily and China Daily website.
If you have a specific expertise, or would like to share your thought about our stories, then send us your writings at opinion@chinadaily.com.cn, and comment@chinadaily.com.cn.
Most Viewed in 24 Hours
China Views