Pic story of wooden mechanical installation designer in Shijiazhuang, Hebei
Share - WeChat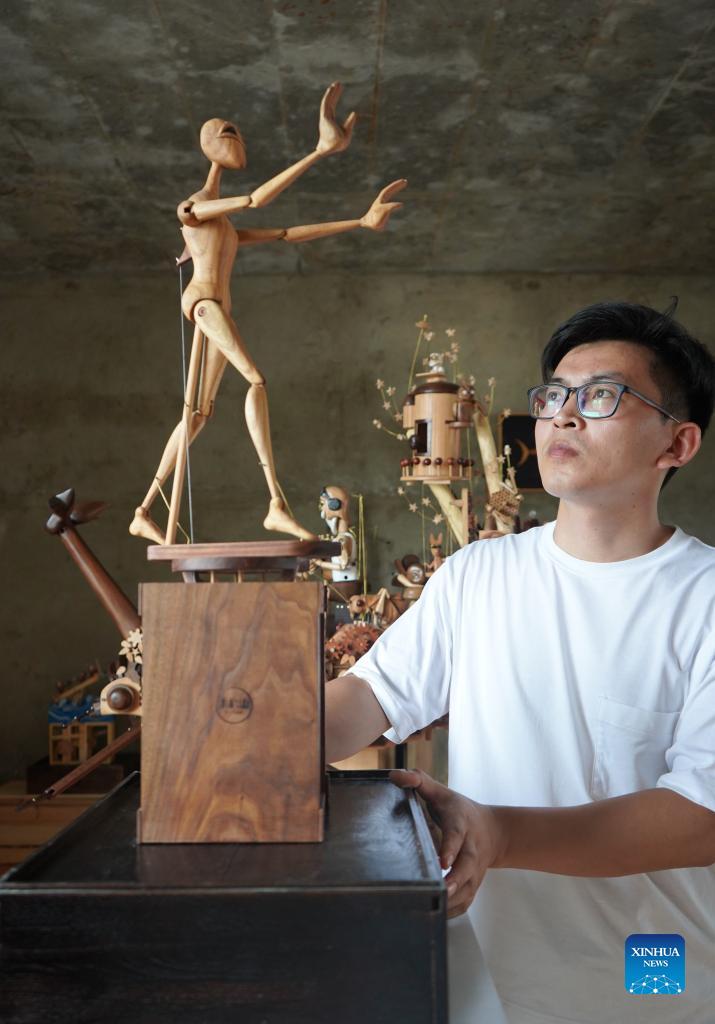 Li Zhanlong is a wooden mechanical installation designer in Shijiazhuang. After graduation, Li once worked as a salesman and ran an online shop.
In 2018, Li Zhanlong left his job and went to Tianjin to learn carpentry skills. The wooden mechanical installation consists of a wooden figure and a mechanism device that can make the installation move. By shaking the handle or pressing the button, the installation can move.
In 2019, Li opened his own studio in Luquan district of Shijiazhuang and devoted himself to the creation of wooden mechanical installations. Making a wooden mechanical installation took Li from a few days to several months.
Every day, Li selects wood, polishes and assembles his works. He gave himself an online name "XiangMu", literally meaning "born to wood." "Both me and my works are inseparable from wood," Li said.