US travel easing opens door for vaccinated foreigners
Share - WeChat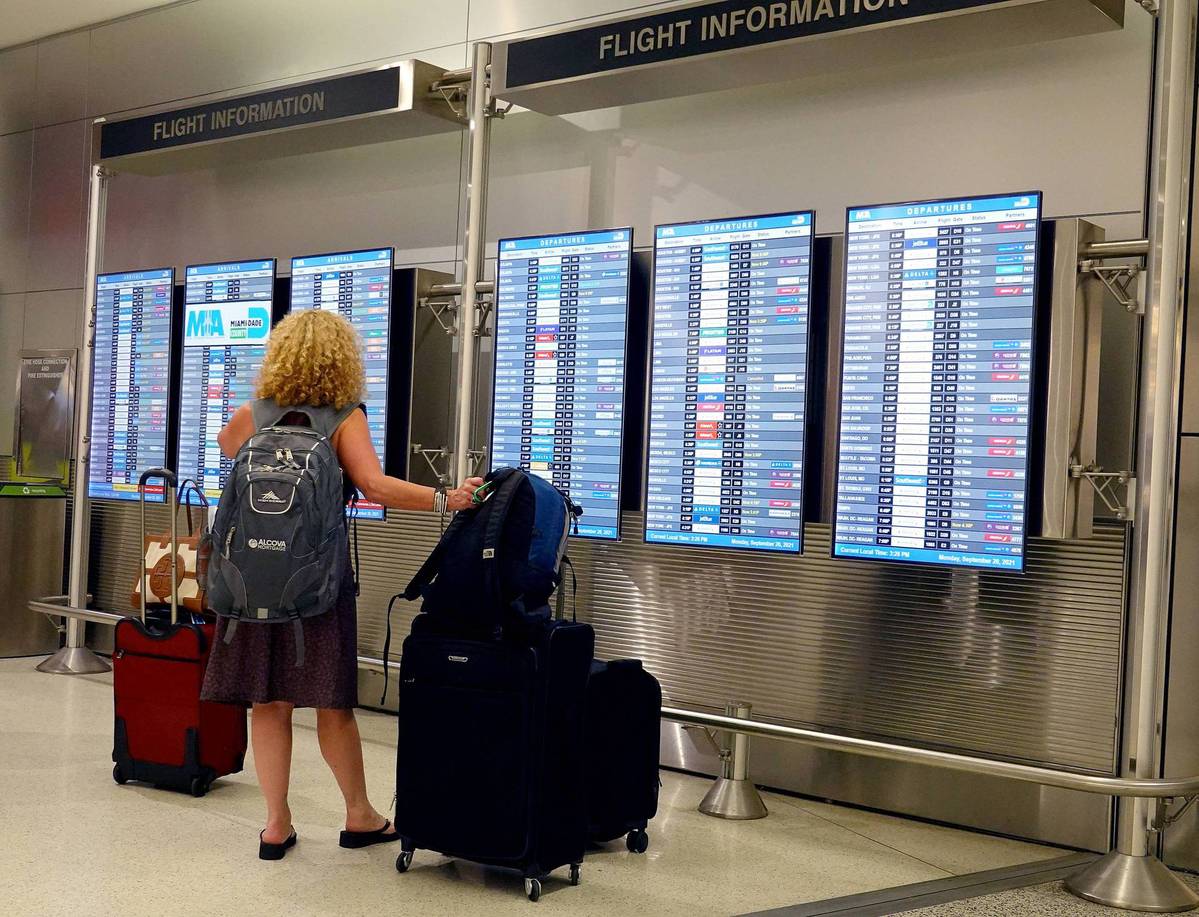 WASHINGTON-The United States will no longer prohibit foreign visitors from entering the country from November if they are fully vaccinated against COVID-19, said the White House on Monday when announcing policy changes that will ease international travel bans put in place to curb the coronavirus.
Those who are not US citizens and plan to travel to the US will have to provide proof that they are fully vaccinated and a negative test result taken within three days of departure as they board a US-bound flight, said Jeff Zients, the White House's COVID-19 response coordinator, during a news briefing.
Fully vaccinated international travelers entering the US will no longer need to quarantine for 14 days after arrival. Zients also said the new rules will take effect in early November so as to give government agencies and airlines "time to prepare".
Zients did not give a precise start date and many details of the new policy are still being decided.
For returning unvaccinated residents, Zients said they will be subject to stricter testing requirements, including a test within one day of departure and proof that they have bought a test to take after arriving in the US.
Vaccines that qualify a traveler as "fully vaccinated" will be determined by the Centers for Disease Control and Prevention, or CDC. Exceptions to vaccination requirements include children not yet eligible for the shots, according to US media reports.
The CDC will roll out more stringent contact tracing requirements in the coming weeks, including requiring airlines to collect contact information of international travelers.
Restrictions on vehicle movement from Canada and Mexico will remain in place.
Monday's announcement will halt a patchwork of bans imposed by the administration of former president Donald Trump since the onset of the pandemic on travel from 33 countries.
COVID-19 infections and deaths in the US have skyrocketed since June as the Delta variant spreads, particularly among the unvaccinated.
More deaths than 1918 flu
According to data from Johns Hopkins University, COVID-19 deaths in the US surpassed 675,000 on Monday, or the equivalent of the estimated US fatalities from the 1918 influenza pandemic. COVID-19 cases in the country stood at more than 42.2 million as of Tuesday.
The latest grim milestone comes as the country is experiencing a fourth wave driven by the Delta variant, with low vaccination uptake in many regions the main cause of death.
In a move to encourage millions of people to get vaccinated in the US, an increasing number of insurance companies will no longer pay all or part of the cost of care if a person gets COVID-19.
Now that three COVID-19 vaccines are available in the US, at least 70 percent of the country's largest insurers will no longer waive COVID-19 treatment costs, according to research by the Kaiser Family Foundation.
Health officials said they hoped that this will force unvaccinated workers to get the shot.
William Schaffner, professor of preventive medicine and infectious diseases at Vanderbilt University Medical Center in Tennessee, warned that the uneven takeup of vaccinations means that some communities will have more cases of COVID-19 than others.
"For example, in Tennessee, the cities have a higher proportion of vaccine accepters than the rural communities, so it's really quite possible that this virus could continue to smolder in these under immunized, relatively speaking, sparsely populated communities for quite some time," Schaffner told China Daily. "So, there will be distinctions within states of how much COVID is out there in your particular town."
Xinhua, agencies and Belinda Robinson in New York contributed to this story.