Construction of inter-city railway in C China makes progress
Share - WeChat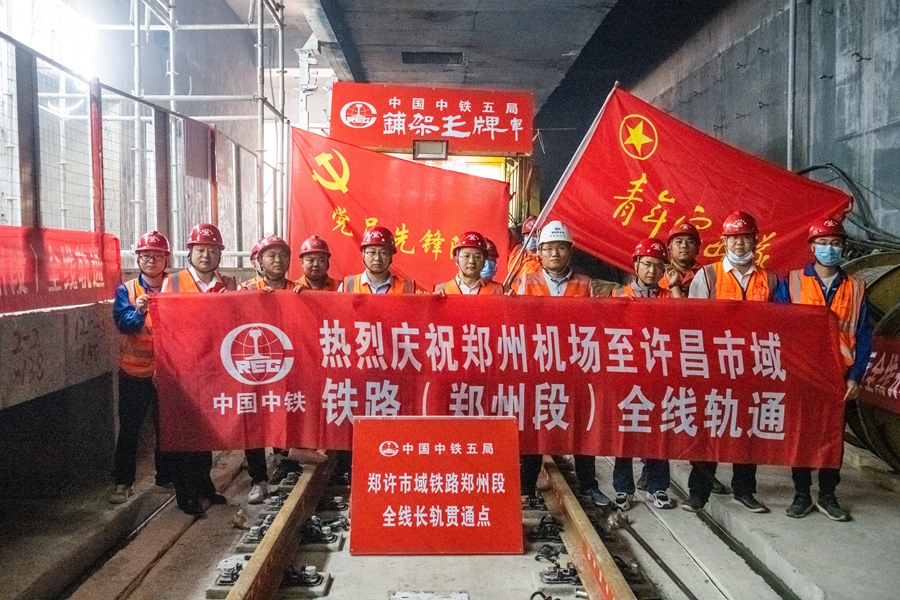 China's railway construction made more progress on Tuesday in Central China's Henan province.
The railway running between the airport in the provincial capital of Zhengzhou and a neighboring city in the province, Xuchang, was completed with the laying of tracks for the Zhengzhou section.
This laid a solid foundation for opening the whole line by the end of 2022.
The entire line is 67.13 kilometers long, with the Zhengzhou section measuring 33.43 kilometers. The designed speed is 120 km per hour.