Shanghai's sports industry continues to shape up
Share - WeChat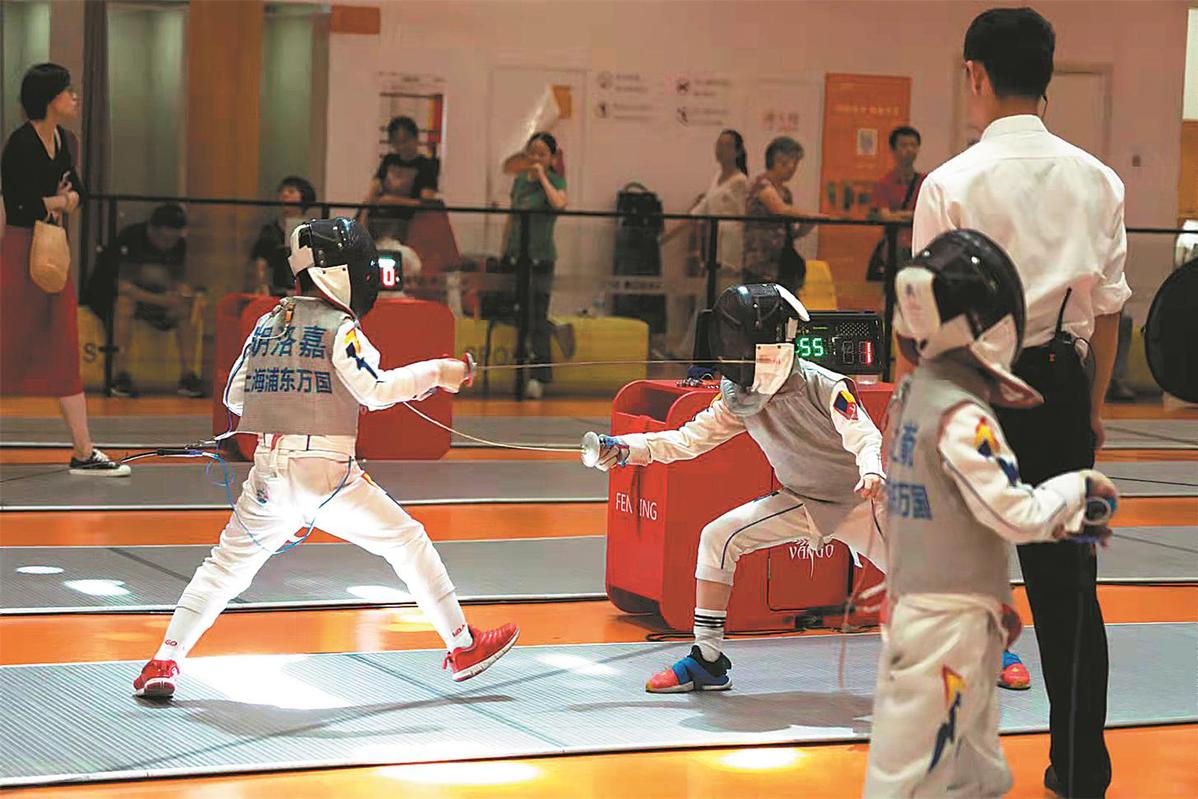 At 6 pm on a Tuesday, the east bank of Shanghai's Huangpu River in the Pudong New Area is already abuzz with fitness activities.
Runners, cyclists and tai ji enthusiasts intertwine with health qigong followers, square-dancers and groups practicing the traditional dance of Xinjiang Uygur autonomous region in a scene that exemplifies the city's growing ambitions for its booming sports industry.
"These dancing and tai ji fitness groups come to the riverside every day on time. They are well-organized, with different communities competing against each other, but passers-by or newcomers can join them at any time," said Zhang Mengli, 58, who lives nearby and comes to the riverside at least four times a week to join the square-dancing or tai ji groups.
"People are paying more attention to their health than before, and in recent years, many leisure squares and sports venues have been built to make fitness easier," Zhang added.
The daily activities at the riverside are a microcosm of how the national fitness campaign and sports culture are putting a spring in the city's step.
For the past decade, Shanghai has tirelessly promoted the development of the sports industry. According to a report co-published by the city's sports and statistics bureaus, Shanghai's sports industry was worth 178 billion yuan ($28 billion) in 2019, with an added value of 56 billion yuan, accounting for 1.5 percent of the city's GDP that year.
"After the city put forward the 13th Five-Year Plan and aimed to become a global sports hub, aspects including the construction of sports venues, facilities, tournaments, and the popularization of national fitness have all been improved," said Huang Haiyan, professor at Shanghai University of Sport.
However, last month's publication of the 14th Five-Year Plan by the Shanghai Municipal People's Government is set to take the industry to the next level.
The plan envisages that the city will become a world-renowned sports hub, with over 46 percent of residents regularly participating in physical exercise. The per-capita sports venue area will reach about 2.6 square meters by 2025.
Chasing a revenue target of 20 billion yuan from major annual sports tournaments by 2025, Shanghai will strive to double the total scale of the sports industry compared with 2020 and increase the sector's added value to about 2 percent of the city's GDP.
"The plan basically defines the developmental direction and mode of Shanghai's sports industry in the 14th Five-Year Plan or even longer. To build a world-famous sports city is not only a contribution but also a responsibility for Shanghai," Huang said.