EC polls pave the way for a better SAR
Share - WeChat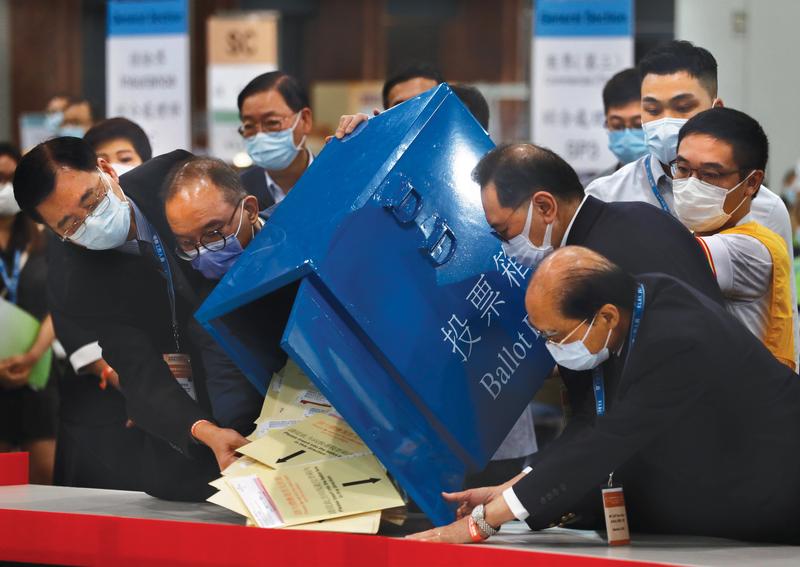 Election Committee elections offer stronger safeguards for city's future
Nearly 90 percent of Hong Kong's some 5,000 registered voters cast their ballots in the Election Committee elections on Sunday.
The elections for the expanded 1,500-member Election Committee, which will choose the special administrative region's next chief executive, as well as 40 members of the 90-member legislature, laid the groundwork for implementing the principle of "patriots administering Hong Kong" and offers stronger safeguards for the city's future.
Executive Councilor and lawmaker Regina Ip Lau Suk-yee — one of the ex officio members — said the new electoral system ensures that candidates who truly support the Basic Law and are loyal to the Hong Kong SAR are elected and that only patriots can administer Hong Kong.
Through the elections, the successful candidates are fully assessed for their competence, knowledge and diligence, which will help the executive branch in effective governance, especially in addressing Hong Kong's deep-rooted problems, Ip said in an interview at the central polling station at the Hong Kong Convention and Exhibition Centre in Wan Chai.
At the same time, the Legislative Council has amended its Rules of Procedure to avoid filibustering that the opposition camp had repeatedly used to disrupt the legislature in the past, said Ip.
"Hong Kong's future now looks very bright to me," said Ip.