China marks 90th anniversary of Japan's invasion
Share - WeChat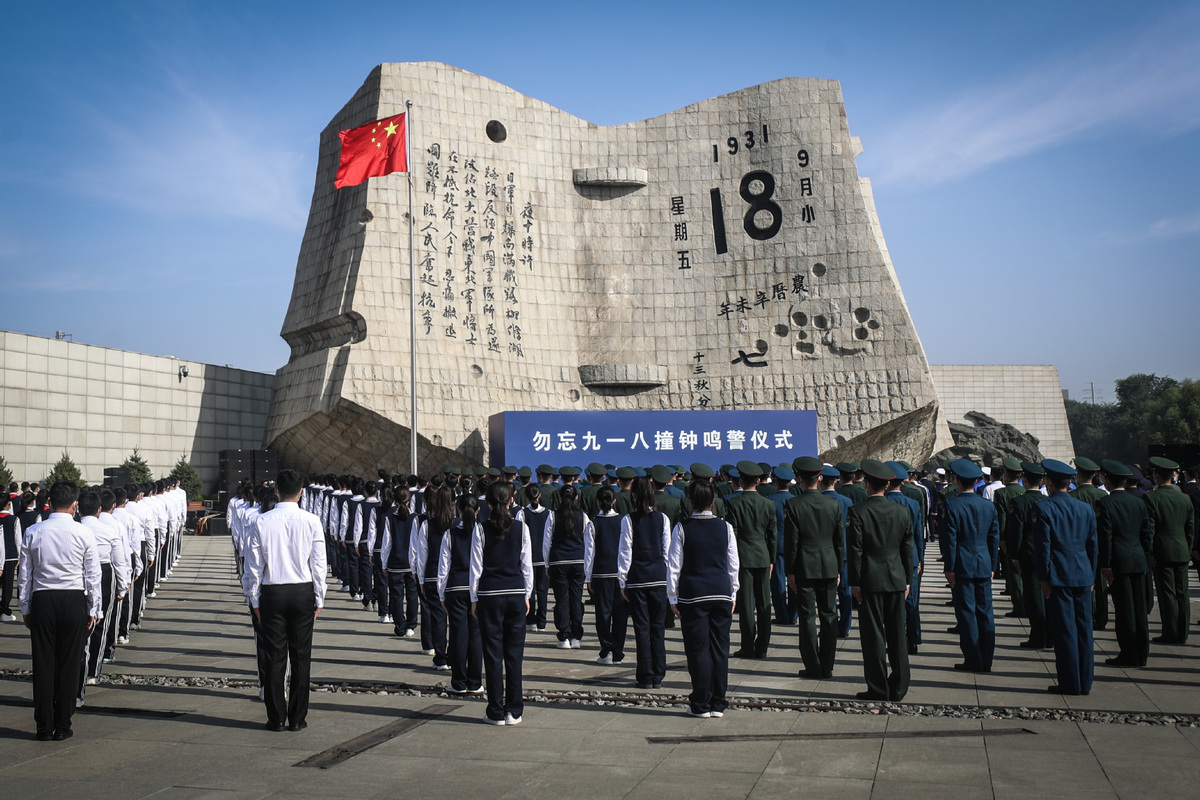 Cities around China organized memorial activities to remember the 90th anniversary of the beginning of the War of Resistance Against Japanese Aggression (1931-45) on Saturday.
As part of the national events to mark the incident, bells rang and sirens wailed at 9:18 am at the September 18 Incident History Museum in Shenyang.
People from all walks of life including students, veterans and soldiers attended the ceremony held in the museum.
Vehicles on nine roads and 18 streets of Shenyang also stopped and honked their horns to remember the day.
Other cities such as Beijing, Dalian in Liaoning province, Harbin in Heilongjiang province, Xi'an of Shaanxi province sounded air defense sirens to mark the incident.