Xi stresses building closer SCO community with shared future
Share - WeChat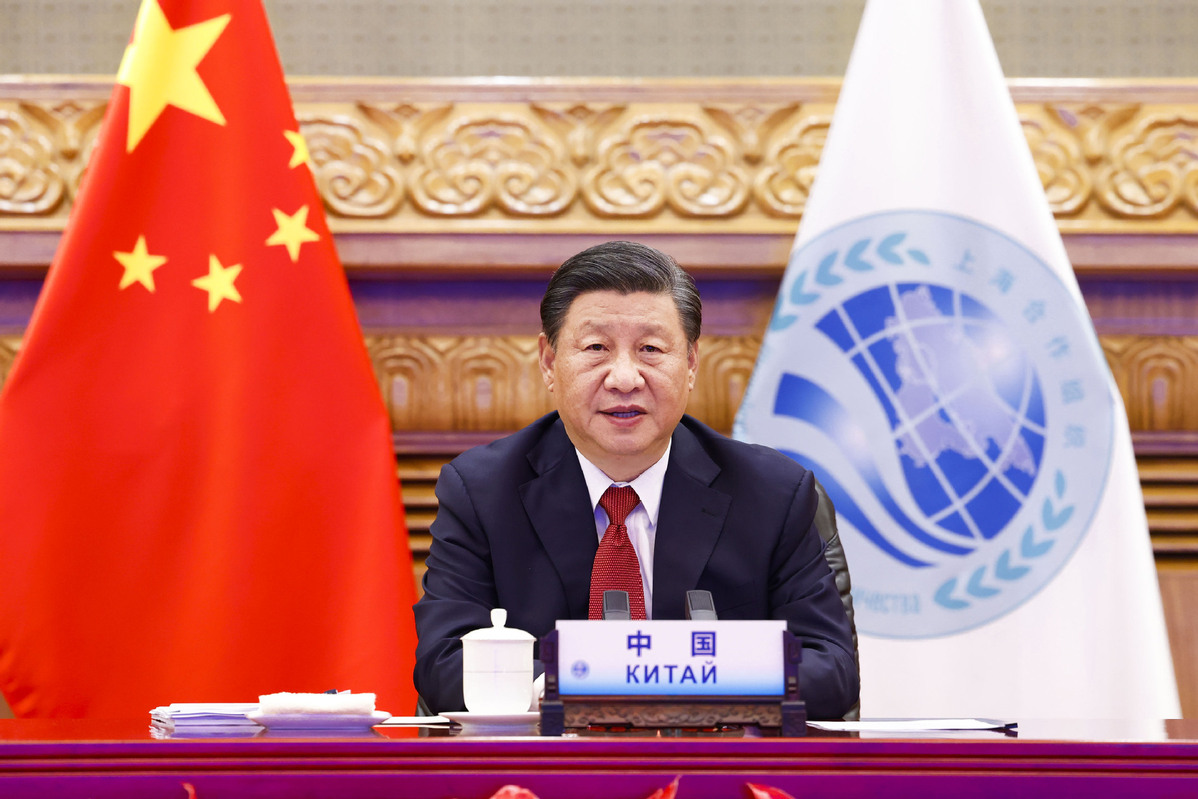 BEIJING - President Xi Jinping on Friday stressed building a closer community with a shared future for the Shanghai Cooperation Organization (SCO) and making greater contributions to the lasting peace and common prosperity of the world.
Xi made the remarks in Beijing while addressing the 21st meeting of the Council of Heads of State of the SCO via video link.
Noting that the SCO has reached a new historical starting point, Xi said member countries should stay true to the Shanghai Spirit, keep to the right direction, follow the historical trends of promoting democracy in international relations, and pursue their own development as they pursue common development for humanity.
He called on SCO countries to follow the journey of enhancing solidarity and cooperation, upholding their common security, promoting openness and integration, boosting interactions and mutual learning, and upholding equity and justice.