Continental's spin-off Vitesco goes public in Europe
Share - WeChat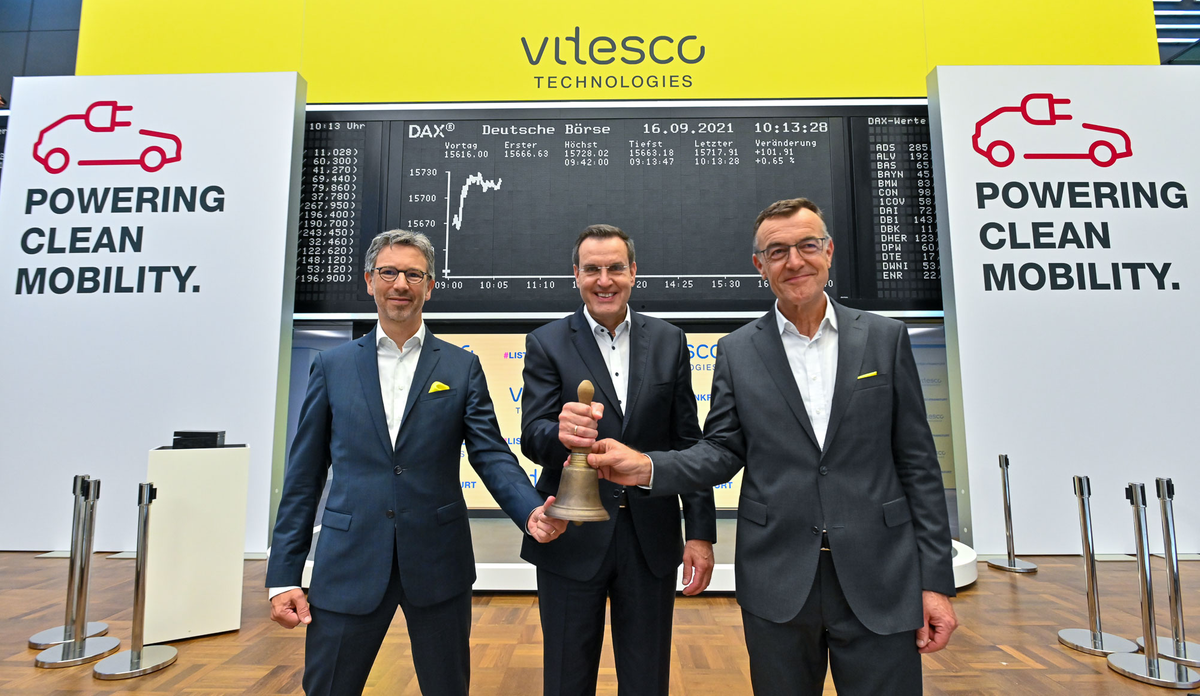 Vitesco Technologies went public on the Frankfurt Stock Exchange on Thursday, a move executives say would enable the German auto supplier to better focus on sustainable mobility.
Vitesco was the powertrain business unit of Continental AG. Its spin-off was approved on April 29, 2021.
"Now we have the necessary entrepreneurial flexibility to position ourselves even better in the market and continue with our clear focus on electrification," said Vitesco CEO Andreas Wolf.
CFO Werner Volz said the listing is the next logical step in the company's development as it will give the company broader access to the capital market.
"As a result, we will be able to benefit even more from the opportunities offered by the fast-growing e-mobility market," he said.
The largest single shareholder of Vitesco is the Schaeffler family, via its investment companies IHO Verwaltungs GmbH and IHO Beteiligungs GmbH, with a total stake of around 46 percent.
As a result of the spin-off, each shareholder of Continental AG received one share in Vitesco for every five Continental shares held.
Vitesco has nearly 40,000 employees in a number of countries including China.
Globally Vitesco's sales fell 12 percent to 8 billion euros ($9.4 billion) in 2020 because of the COVID-19 pandemic as well as a global chip shortage and rising raw material supplies that hit the auto industry.
But the situation turned for the better in the first half this year. Sales from January to June were up 29 percent year-on-year at 4.4 billion euros, with a profit margin of 1.9 percent.