Washington forms another gang to impose mob rule in unruly game: China Daily editorial
Share - WeChat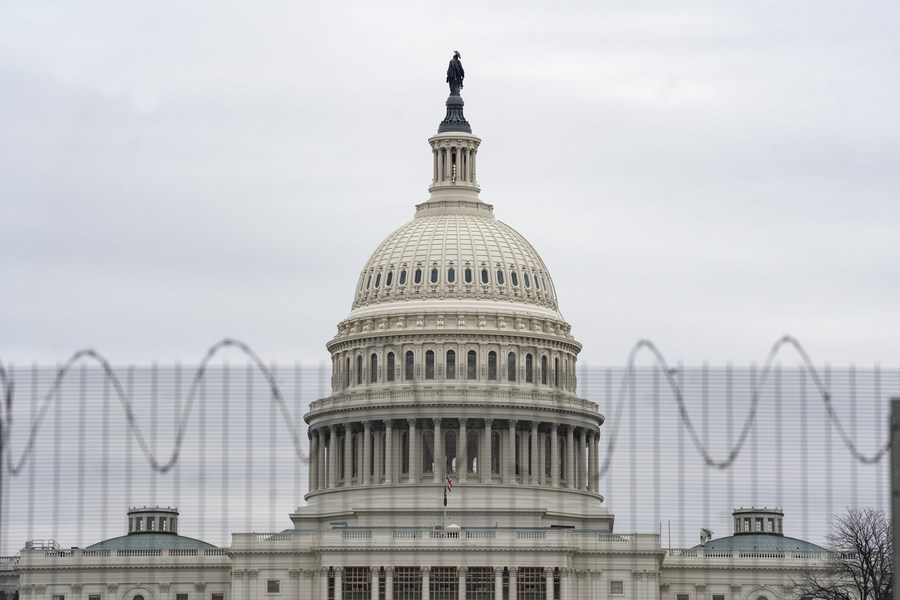 For all his political discord with his predecessor Donald Trump over a variety of domestic and international issues, US President Joe Biden has displayed a stronger willingness than Trump to push an anti-China policy and form a united front against China with the United States' buddies. Wednesday's announcement that the US is forming an Indo-Pacific alliance with the United Kingdom and Australia is the latest example of this ill trend.
With a shiny new acronym, AUKUS is apparently intended to be a new Indo-Pacific security alliance under the US alliance system which will allow for greater sharing of defense capabilities. And, it seems, helping Australia to acquire nuclear-powered submarines is one of the top priorities.
Unsurprisingly, China's rising influence in the region was, again, said to be the reason behind the formation of the new group. With the US presumably thinking it can display a more confident swagger by beefing up Australia's military strength, which is the weakest among the trio.
Clearly realizing that his country's participation in AUKUS will have an adverse impact on its already frosty relations with China, Australian Prime Minister Scott Morrison on Thursday extended an "open invitation" for talks with Chinese President Xi Jinping.
But this olive branch, extended right after the forming of AUKUS and Morrison's announcement of the acquisition of US nuclear-powered submarines and cruise missiles, cannot hide Canberra's enthusiasm in jumping on the US bandwagon to contain China's rise and development, which will only push its bilateral ties with China from bad to worse.
Apart from AUKUS, the Asia-Pacific, or the Indo-Pacific as the US likes to refer to the region now in a bid to deny its Asian identity and the commonality of Asian values, is no stranger to US-led cliques. Others include the so-called Quad countries, a loose strategic partnership among the US, India, Japan and Australia, and the Five Eyes, an intelligence-sharing arrangement comprising the US, Australia, Canada, New Zealand and the UK.
The Biden administration, for all its claims to be different from its predecessor, seems to have copied one unpleasant mannerism at least and that is how to behave in the region like a street gang boss, amplifying differences and stoking confrontation in a bid to start turf wars.
It is no exaggeration to say that the US penchant for forming gangs and playing zero-sum games pose a serious threat to the rules-based international order and run counter to the international aspiration for peace, development and stability.
To see the consequences of its unruly games, one does not need to look beyond the plight of Afghanistan, a country that was first invaded and then abandoned by the US and its Western allies, including the UK and Australia.
What would most benefit the US and its allies, and thereby benefit all, would be for them to discard their ideological bias and Cold War mentality and return to multilateralism to resolve their differences with other countries through dialogue, rather than ganging up on other countries in a futile attempt to intimidate them.
Most Viewed in 24 Hours
China Views