Sinopec eyes natural gas in energy source transition
Share - WeChat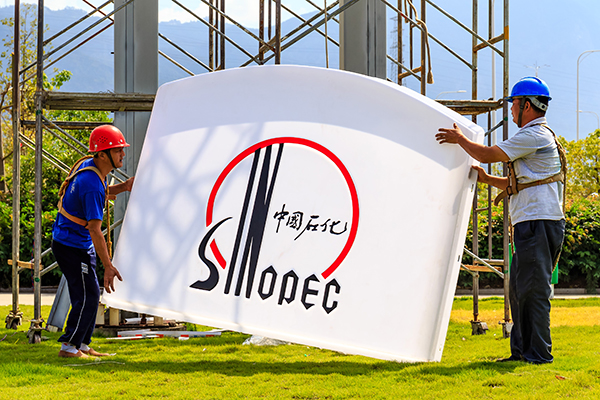 Natural gas is expected to become the largest fossil fuel in China by 2050, according to a top company official.
Natural gas will play a pivotal bridging role for energy transition in the country and remain robust in the upcoming 20 years, said Ma Yongsheng, president of China Petroleum and Chemical Corp, or Sinopec, during the Tsinghua PBCSF Economic Forum on Carbon Neutrality held in Beijing on Thursday.
Natural gas consumption in China is expected to reach 620 billion cubic meters per year by 2040 and become the largest fossil energy source in the country by 2050, he said.
As China aims to achieve carbon neutrality by 2060 and carbon peak by 2030, global oil demand is expected to reach its peak by 2030 while that of natural gas will be 2040, Sinopec predicts.
Sinopec has been eyeing further developments in the clean energy sector. It plans to invest 30 billion yuan ($4.66 billion) during the 14th Five-Year Plan (2021-2025) period in hydrogen-related business, including hydrogen refueling stations and hydrogen storage facilities construction, all of which is believed to achieve carbon dioxide reduction of more than 10 million tons. The company also plans to build 1,000 hydrogen refueling stations, 5,000 charging and battery swap stations and 7,000 distributed photovoltaic power generation sites during the 14th Five-Year Plan period. It has already built 22 hydrogen refueling stations in 14 provinces and cities, including Guangdong, Shanghai and Hainan.