E-giants turn investors, back consumer brands
Share - WeChat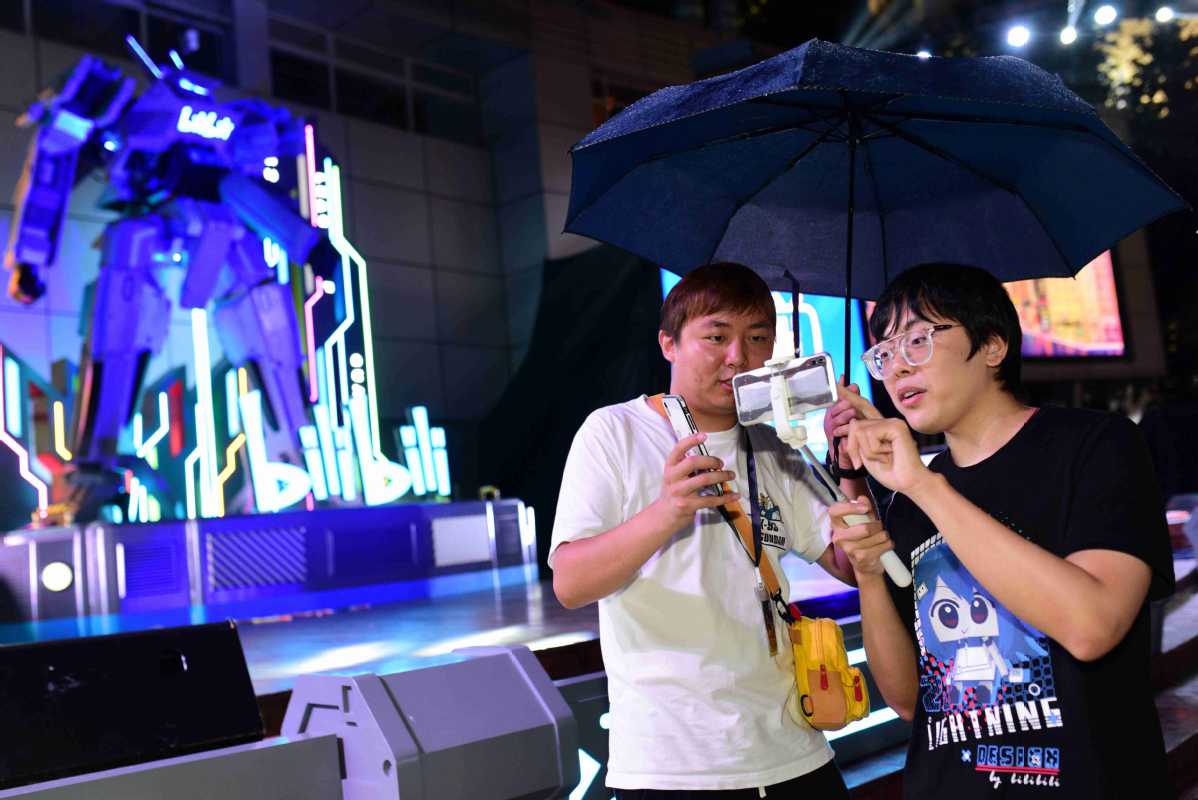 The new consumer brands typically sell seamlessly through online to offline channels, foster close relationships via online group chats and glean more first-party data to increase loyalty, thus eroding market share from big existing brands, said Jenny Chan, China editor for WARC, a marketing agency.
The exceptionally long hours spent online by Chinese youth serve to justify the rise of new consumer brands. According to a survey by QuestMobile, a mobile internet big data company, 82.3 percent of Chinese Generation Z(those born from 1997 onward) have the habit of shopping online.
A different survey commissioned by global management consulting firm McKinsey also indicated a heavier reliance on online browsing and shopping. However, 47 percent of Chinese Gen Z consumers said they enjoyed browsing for products in-store before purchasing online, while only 16 to 29 percent of their counterparts in other countries do the same.
In comparison, internet platforms with e-commerce genes are taking a more proactive approach. Instead of solely being the funders, they tend to groom and nurture fledgling brands through a suite of in-house initiatives.
In October, Pinduoduo, which features bulk-selling of cost-efficient items, upgraded its iconic "New Brand Project", promising to support the development of 100 industrial clusters and customize 100,000 products from new brands over the next five years. It is also seeking to incubate 10 leading cosmetic brands with sales of 1 billion yuan during the same period.
Likewise, Alibaba Group has pledged to help 2,000 brands reach the 100 million yuan revenue threshold on its Tmall site this year through a dedicated new product launch mechanism.
The e-commerce giant is looking to incubate 10,000 new products with 10 million yuan of sales under the so-called Hey Box initiative, where brands leverage consumer insights offered by Tmall to launch new items or speed up product development.
More than 3,000 beauty merchants launched new stores on Tmall last year. During the same period, 603 beauty and fast-moving consumer goods brands achieved 100 million yuan in sales, while 42 labels reached 1 billion yuan and three brands hit the 5 billion yuan milestone.
"One of our recent priorities is to cultivate new brands, with each emerging category representing an unfulfilled consumer demand," said Liu Yang, an executive responsible for consumer strategy at Tmall. "We have spared no efforts in developing these new categories on the platform and that has, to a large extent, helped us mitigate the COVID-19 pandemic's impact and fuel the growth of authentic Chinese brands."
According to a recent report by Tmall and consultancy Roland Berger, novelty, engagement and solidarity are keys to capturing the attention and loyalty of young digital-savvy shoppers.
The study pointed out that the current generation of Chinese D2C brands holds home-court advantage as they appear to be better versed in local digital ecosystems, venturing beyond top-tier social networks to join more niche platforms.
Meanwhile, the guochao movement, or the rising China cultural tide, is growing among young consumers interested in traditional Chinese culture, whether it be apparel or decorative motifs.
This has lent extra momentum to players like Bilibili. Most of its users are under the age of 30. For instance, the top channels featuring hanfu or traditional Chinese apparel have each drawn some 500,000 subscribers on the short video platform.
This has led to a wave of tie-ups between the platform and local brands in the form of commercials, such as cellphone brand Oppo and 3 Squirrels, a snack company with a strong online following.
Consequently, Bilibili reported a 200 percent year-on-year jump in advertising revenue in the quarter ended June, according to its latest report.
Brands need a more integrated media strategy to connect with their target audience, according to Ren Guoqiang, a global senior partner at Roland Berger.