Election to drive SAR's integration into nation
Share - WeChat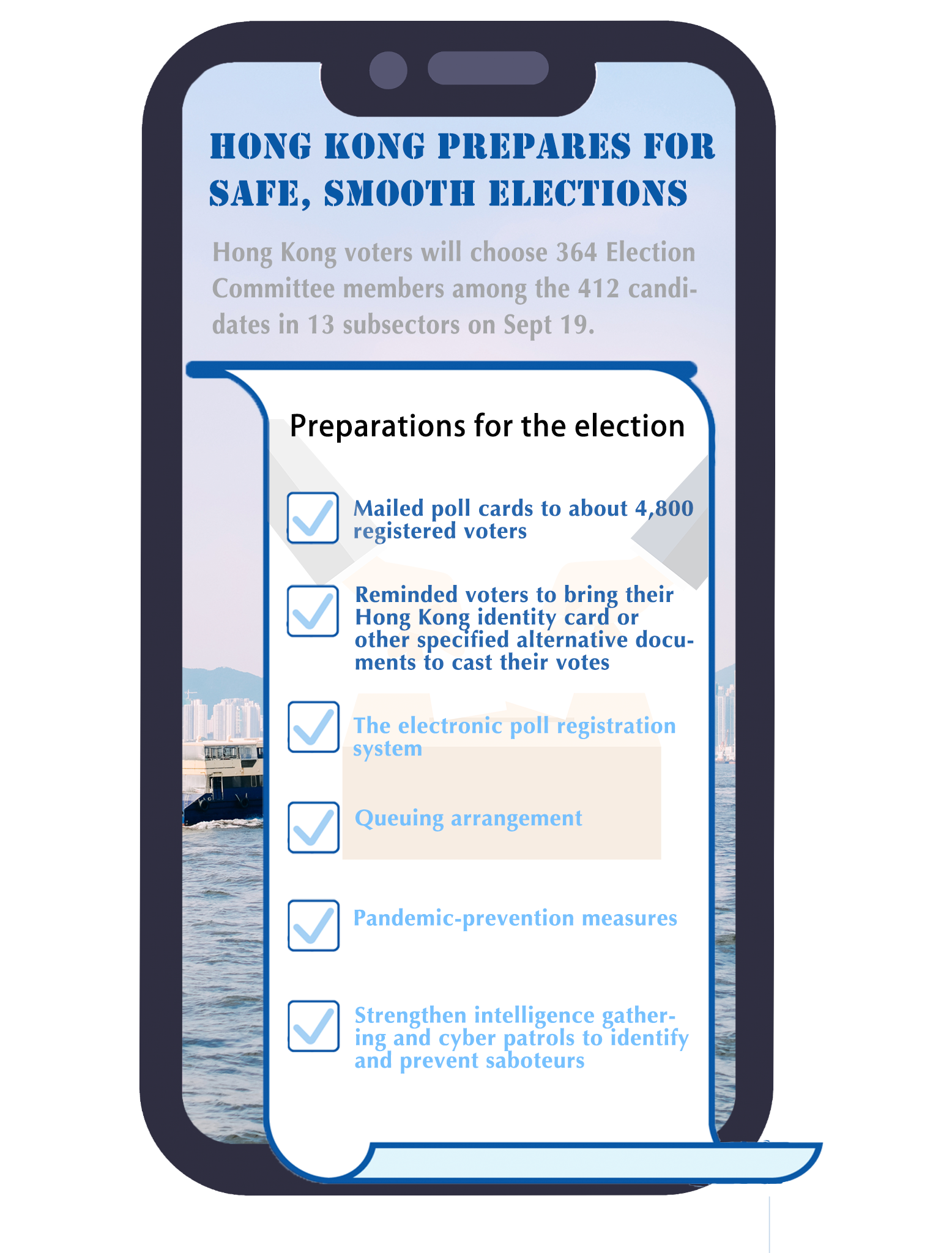 Followed by the polls for the Election Committee, the elections for the Legislative Council, which were delayed last year as the result of the COVID-19 pandemic, will take place in December and the election of the chief executive is expected to be held in March.
Tian Feilong, an associate professor at Beihang University's Law School in Beijing, said the polls for the Election Committee will reflect the principle of balanced participation as required by the Basic Law.
Under the premise of "patriots administering Hong Kong", the election will focus more on policy issues on the development of Hong Kong and eliminate the excessive politicization, extremism and populism witnessed in previous elections.
He said Hong Kong's stable development needs a team of patriots who stand by the country's integration plan.
The central government unveiled a plan on Sept 6 to expand Hong Kong's neighboring economic zone of Qianhai in Shenzhen, Guangdong province, from 14.92 square kilometers to 120.56 square kilometers in a move to strengthen ties between Shenzhen, Hong Kong and Macao to boost the technology, medicine and finance industries.