Online audio platform files for HK IPO
Share - WeChat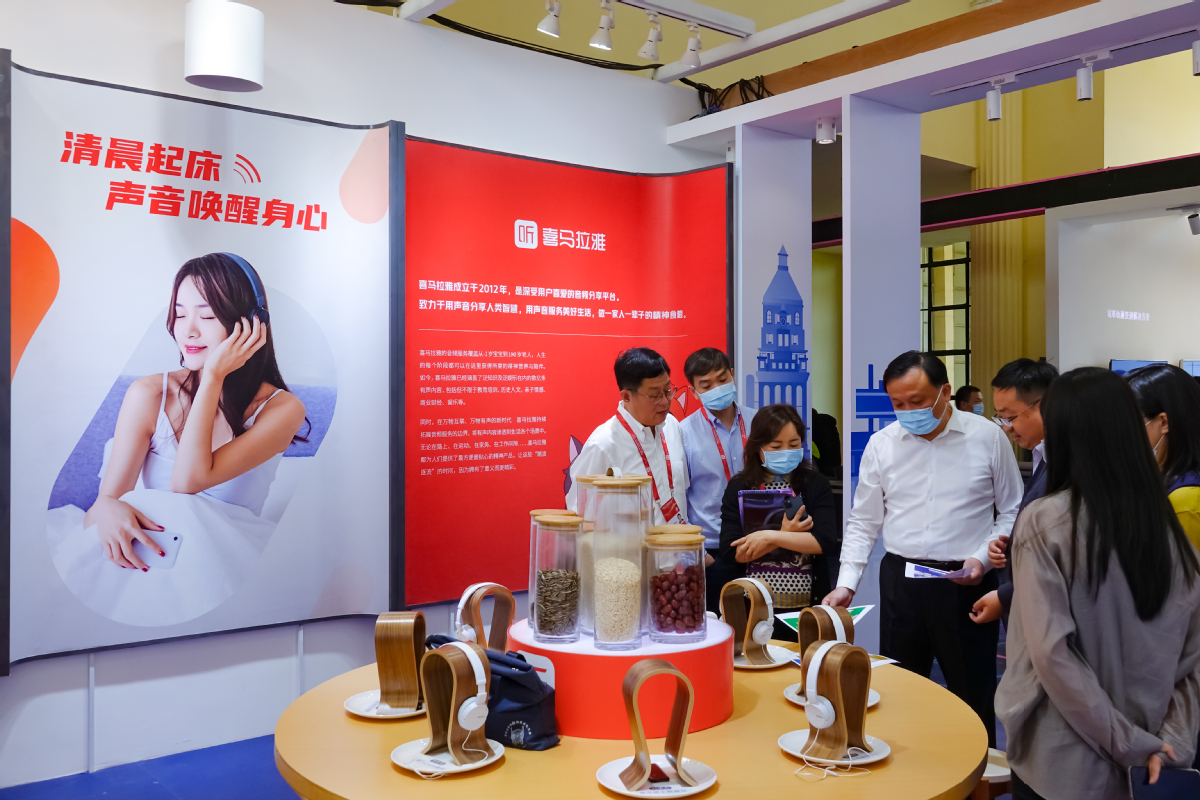 Shanghai-based Ximalaya Inc, an online audio platform on the Chinese mainland, has filed for initial public offering in Hong Kong, suggesting investors may be confident about the future prospects of the burgeoning niche media market.
The size of the float has not been determined. Ximalaya had earlier dropped plans to list in the United States.
Ximalaya provides a wide variety of audio content through which people share knowledge, information or entertainment. It boasted 262 million monthly active users as of June.
The company reported revenue of 2.51 billion yuan ($389.8 million) for the first half of this year, up 56 percent year-on-year, yielding a net loss of 324 million yuan, according to its prospectus. Revenue in 2020 was 4.08 billion yuan. The company incurred a combined loss of more than 2 billion yuan between 2018 and 2020.
In 2020, users of Ximalaya's apps spent 1.56 trillion minutes listening to audio content, accounting for about three-quarters of total mobile listening time among all online audio platforms in China, according to consultancy CIC.
Nearly 80 percent of Ximalaya users are under the age of 40, whereas more than half of them reside in China's relatively affluent first- and second-tier cities, the company said.
The primary means of audio monetization in China include membership subscription, paid on-demand content, advertising, livestreaming and education, according to Huo Zhongyan, a partner at Whales Capital.
"The biggest advantages of Ximalaya include its leading copyright pool, leading audio algorithms, and a loyal customer base who recognize the brand's value," said Huo, who remained sanguine about the prospects of paid content and online adult education.
China's online audio market is projected to jump nearly tenfold from 5.6 billion yuan in 2017 to 54.3 billion yuan in 2022, according to Statista.
Data from iiMedia Research showed the steady growth of audio content consumers since 2018. The number of users reached 570 million in 2020, up 16.3 percent year-on-year. There could be an estimated 640 million users by the end of this year.
Common audio forms include music, audiobooks and podcasts. The last two mentioned enjoyed exponential growth in recent years, said Yang Yi, chief operating officer of JustPod, a podcast company headquartered in Shanghai.
While the likes of Ximalaya first started out with audiobooks, podcasts normally feature episodic series of audio content anchored by one or more hosts, Yang noted.
Compared with radio programs that usually serve real-time purposes, podcasts depend less on instantaneity and can thus be repeatedly played by users.
Today, the audio landscape is filled with platforms like Lychee FM and Dragonfly FM, with internet companies such as Tencent and ByteDance also flocking to the market.
"Hardware upgrade, such as wireless Bluetooth earphones and smart speakers, is popularizing audio streaming content," he said. "Autonomous driving will certainly steer the next wave of growth."
Ximalaya introduced its artificial intelligence-backed intelligent speaker Xiaoya in 2017. Today, some 151 million monthly active users are connected via the internet of things devices and other third-party platforms.