US' pursuit of maritime hegemony is leading cause of turbulence in South China Sea
Share - WeChat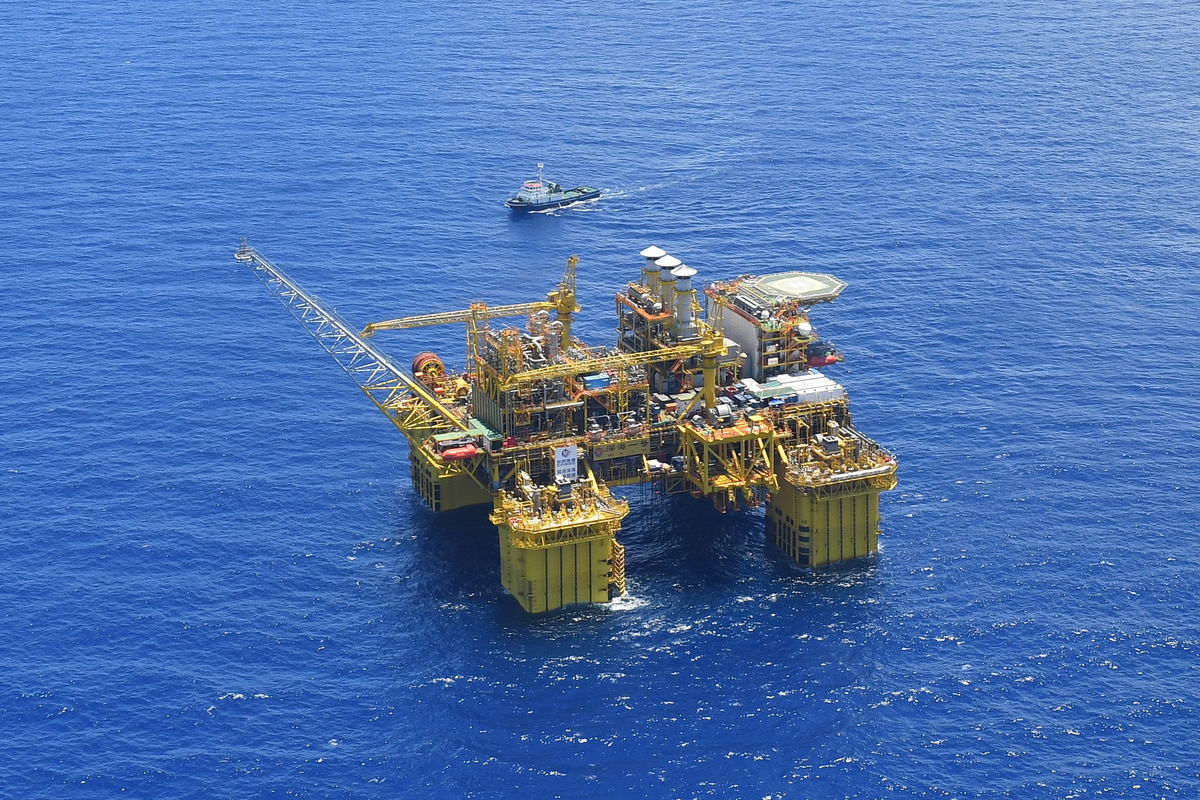 The geopolitical situation in the South China Sea has become increasingly complicated over the past decade. This has included disputes over maritime rights, marine resources, navigation control and other issues. The most prominent factor is the competition among great powers, which has been intensified due to Washington's intervention.
More and more extraterritorial countries including the UK, Japan, Australia, India and France have intervened. Their meddling has made the South China Sea a hot spot region in a new round of global maritime political power struggle. Because of certain countries' unilateral measures, related disputes in the South China Sea have also gone international.
The US and other Western countries are pursuing maritime hegemony and law of the jungle. Certain claimants have a narrow and exclusive view of national interests. This is the fundamental reason for the long-term turbulence in the South China Sea.
The maritime community with a shared future strives to guide the South China Sea claimant countries and some extraterritorial countries to abandon selfishness and their tendency to put their own interests above others. This is being done in order to gradually build a rules-based order of maritime cooperation and security in the South China Sea with dialogues and consultations as the main avenues.
The maritime community with a shared future advocates a new vision of maritime security featuring common, comprehensive, cooperative and sustainable security. It is an effective way to respond to the US pursuing hegemony in the South China Sea. After all, Washington is strengthening military alliances and establishing spheres of influence at the cost of other countries' security interests - especially those of non-US allies. It is also the best way out for the South China Sea security dilemma.
Cooperation in the South China Sea is on the rise, but also faces challenges. Bilateral, traditional cooperation outweighs multilateral, untraditional cooperation, and many initiatives are not implemented.
On the one hand, claimants have actively carried out disagreement and crisis management. For example, China and the Philippines confirmed a bilateral consultation mechanism on the South China Sea in 2017. Through consultations around the Code of Conduct (COC) in the South China Sea and by implementing the Declaration on the Conduct of Parties in the South China Sea, China and ASEAN have actively maintained stability there and improved security cooperation in the region.
On the other hand, since the declaration was concluded in 2002, China and ASEAN's bilateral and multilateral negotiations on maritime cooperation have not been smooth generally. Claimants have a broad foundation of common interests in marine environmental protection, fishery resource conservation and maintenance of waterway safety. But some countries lack the political will of meeting China halfway. Considering their domestic politics and interference from extraterritorial countries, cooperation in the South China Sea may be hard to be implemented despite the consensus among claimants.
There are currently three ways to achieve a breakthrough in implementing the maritime community with a shared future in the South China Sea.
First, build a maritime order in the South China Sea that can lead the future of global maritime cooperation and governance. China and ASEAN countries should work together to advance the COC negotiations, and use this as an opportunity to build a new rule-based order in the South China Sea.
Second, establish a regional maritime governance mechanism in the South China Sea which is result-oriented. China and ASEAN should follow the principle of regional multilateralism, and try to establish a regional cooperation system. These should include areas of dispute, as well as environmental protection, scientific research and waterway safety.
Third, focus on the sustainable development and utilization of marine resources in the South China Sea. Coastal countries can establish a special survey of fishery resources in the South China Sea, set up a database for regional sharing, resource protection and research, and crack down on illegal, unreported and unregulated fishing based on shared information and unifying law enforcement standards. Meanwhile, build a long-term mechanism for the sustainable development of fishery resources by promoting industrial upgrading based on new technological revolution.
The South China Sea issue has a long history. It is sensitive and complicated. It involves an unprecedentedly large number of countries, islands and reefs. This being the case, China and ASEAN countries should regard South China Sea as a "test field" of building the maritime community with a shared future. In this way, we can truly build the South China Sea into a common homeland of regional countries for shared prosperity, and contribute to the human being's peaceful use of oceans and the establishment of a new maritime order.
The author is President of National Institute for South China Sea Studies.
Most Viewed in 24 Hours
China Views