Familiar objects inspire curiosity at Yngve Holen's Beijing solo
Share - WeChat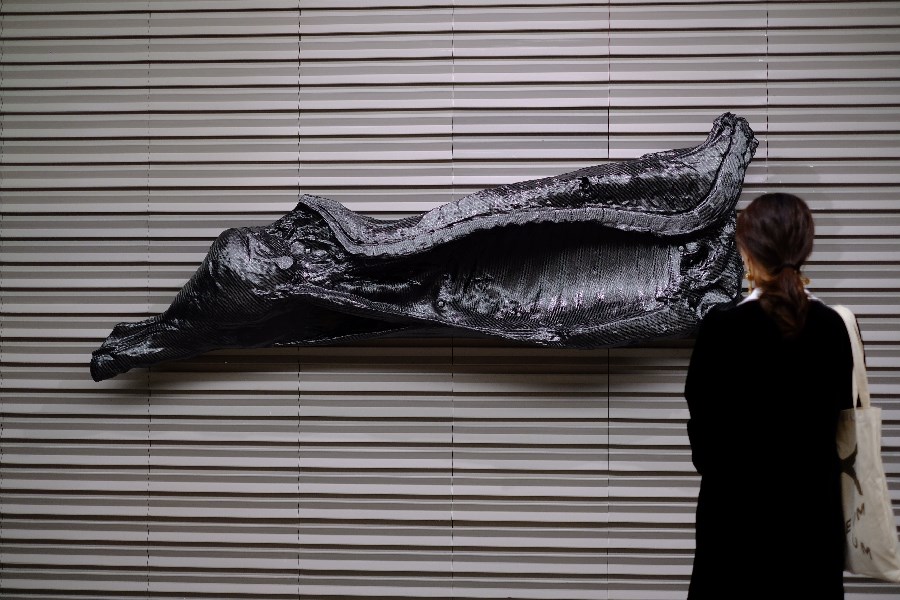 Beijing's X Museum has recently unveiled Foreign Object Debris (FOD), a solo exhibit by Yngve Holen, a Norwegian-German artist known for turning sleek and often expensive ready-mades into artworks, just like Marcel Duchamp did.
Curated by the museum's Chief Curator Wu Dongxue, the show brings together 30-odd sculptures and installations from the 39-year-old artist's recent works.
"This exhibit is long overdue. If it had not been for COVID-19, we would have mounted Holen's solo at X Museum right after our inaugural exhibition in 2020," Wu said. "Much of his work explores the relationship between humans and technology, and that between the organic and the industrial, which is in line with our museum's curatorial focus."
The show also marks the award-winning European artist's first major museum solo in Asia. Based in Berlin and Oslo, Holen has held solos extensively at major museums in the European Union, including Kunstnernes Hus in Oslo (2019), Kunsthalle Düsseldorf (2018), and Kunsthalle Basel (2016).